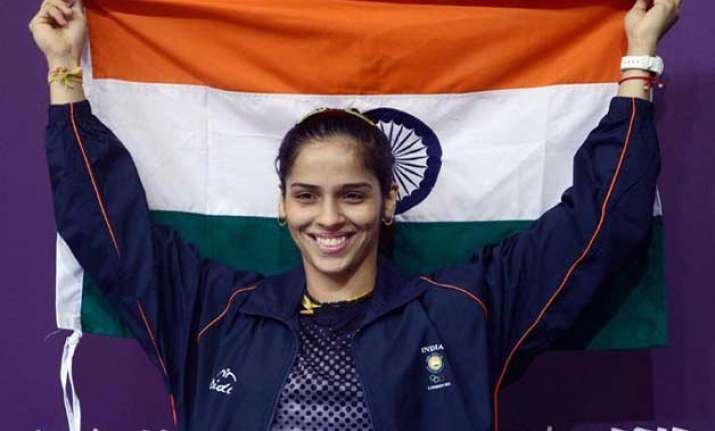 New Delhi: Department of Sports has decided to recommend Saina Nehwal for Padma Bhushan on Monday, although the last date for recommendation is over.
This happened a day after a controversy erupted over the nomination of the badminton star for the coveted award on Sunday.
Union Sports Minister Sarbananda Sonowal said after the controversy that he will examine the possibility of recommending the name of the Olympic bronze-medalist for the award.
 
Sports ministry said that it had received the recommendation from the Badminton Association of India (BAI) only on Saturday. The last date for nomination was over by the time the department had received the application. BAI, however, maintained that the recommendation was sent in August.
Earlier, Saina had expressed disappointment at the sports ministry's rejection of her application for the prestigious award this year.
BAI President Akhilesh Das Gupta also backed Saina's claim.
"I think Saina is a deserving candidate and she needs to be considered for the Padma Bhushan, or else it will be an injustice to her," he said.
"I would like to categorically state that Saina Nehwal has made every Indian proud and I sincerely hope she will continue to bring laurels to Indian sports," Sonowal said in a media statement released on Monday.
The department has also recommended the name of Sushil Kumar for Padma Bhushan.