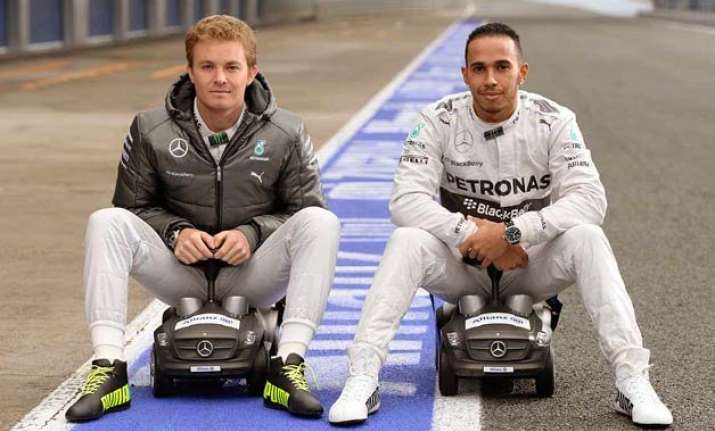 Nico Rosberg and Lewis Hamilton may be teammates at Mercedes but there is no love lost between them.
The latest episode in their running feud was dramatically caught on camera after the US Grand Prix.
Hamilton, who won the race, tossed the second place cap to Rosberg.
But an upset Rosberg flung the cap right back at Hamilton, narrowly missing his face.
Hamilton ignored the petulant gesture by his rival who was leading the race before making a blunder.
With eight laps to go, Rosberg skidded off the track and Hamilton seized the opportunity to race through the gap and take the lead.
Rosberg, who races under the German flag for F1, was promptly labelled a 'sour kraut' by the Twitterati.
Watch the video here: