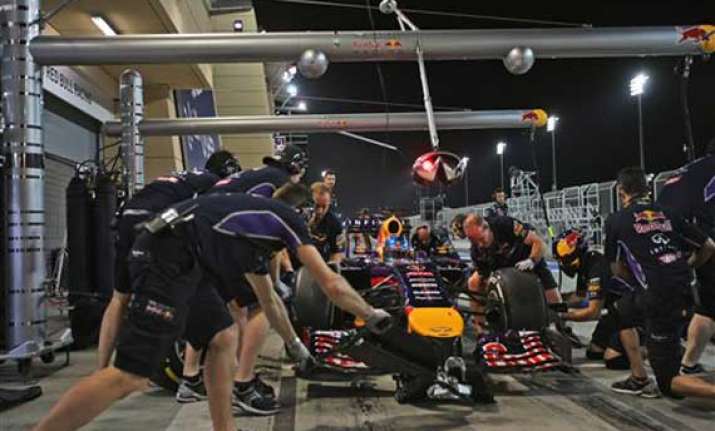 Sakhir, Bahrain: Red Bull's master designer Adrian Newey has mocked Formula One's new engines, claiming the rules have produced slower cars without achieving the intended green goals.
Speaking ahead of Sunday's Bahrain Grand Prix, Newey -- who designed the cars that won Red Bull the past four drivers' championships -- says the new 1.6 liter V6 turbo hybrid engines have increased costs and slowed down the cars for little benefit.   
Newey says the environmental aims of the hybrid engine could have been more efficiently met by reducing the cars' weight without compromising speed.   
However, rival engineers disagree with Newey, saying the sport had risked becoming irrelevant and that the technological innovation should be celebrated rather than criticized.