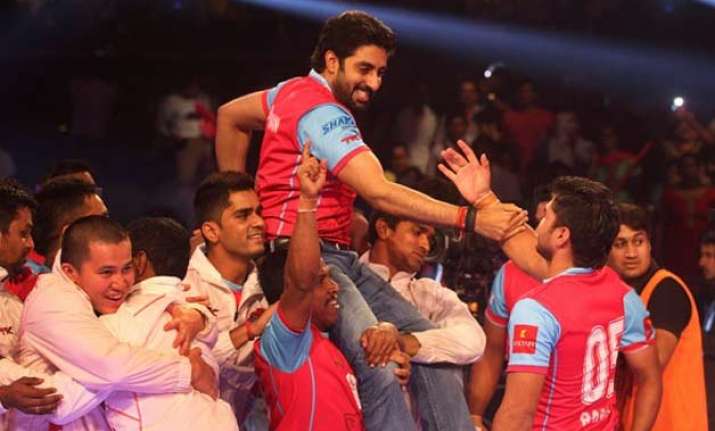 Mumbai:  While IPL has run into controversies, actor Abhishek Bachchan feels India is ready to look at other sports than cricket.
"India is ready for a sporting revolution. Sports in India is also seen as entertainment and the success of Pro Kabaddi league and ISL (Indian soccer league) proves it. The number of people who saw Kabaddi league last year shows the amount of enthusiasm," Abhishek told reporters in Mumbai at the Pro Kabaddi League event.
"More nations play Kabaddi than cricket and I am sure that soon a lot of Indian youths will be interested in participating and playing Kabaddi," he said.