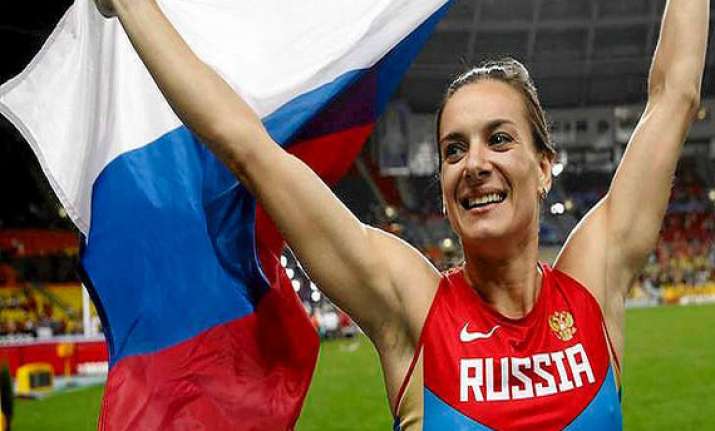 Moscow: A day after condemning homosexuality, Russian pole vault great Yelena Isinbayeva took a u-turn on her critical words Friday saying her comments in English may have been "misunderstood."
On Thursday the two-time Olympic gold medalist Isinbayeva supported Russia's new anti-gay law on and criticized two Swedish competitors for their rainbow-colored fingernails in support of gay rights.
"English is not my first language and I think I may have been misunderstood when I spoke yesterday. What I wanted to say was that people should respect the laws of other countries particularly when they are guests," Isinbayeva said in a statement issued through local organizers of the world championships.
"I respect the views of my fellow athletes and let me state in the strongest terms that I am opposed to any discrimination against gay people."