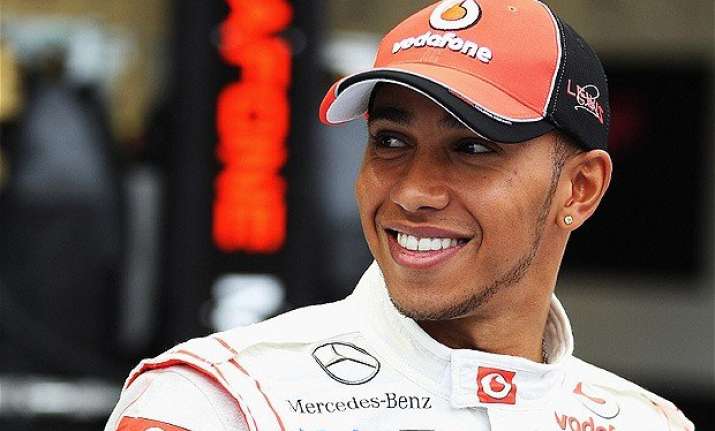 London: Mercedes Formula One driver Lewis Hamilton on Tuesday said he has the psychological upper hand on Mercedes teammate Nico Rosberg in their title battle this season.
The reigning world champion made his claim after the German accused him of gamesmanship during the Chinese Grand Prix on Sunday.
Hamilton won the Chinese Grand Prix in Shanghai driving in a controlled fashion on Sunday.
Rosberg was second and later accused Hamilton of trying to slow him up during the race, a claim the Briton denied.
Ferrari's Sebastian Vettel and Kimi Raikkonen were third and fourth respectively in the race.
"I've always said he is really strong mentally. But I'd like to think I'm stronger this year," Hamilton was quoted as saying by bbc.com on Tuesday.
Hamilton said that if his teammate was worried, he should have pushed him harder.
"If I'd been second, with lots of pace, I'd have been pushing to get past, but Nico didn't," he said.
"Take a step back. It's racing. I wouldn't have sat back two seconds to get to the end of the stint; I'd have tried to get past," the 30-year-old said.
Speaking on the incident, Mercedes F1 boss Toto Wolff said, "Nico was in trouble, he couldn't get near Lewis because he needed to protect his tyres and Sebastian was increasing his pace. So it is understandable from both."