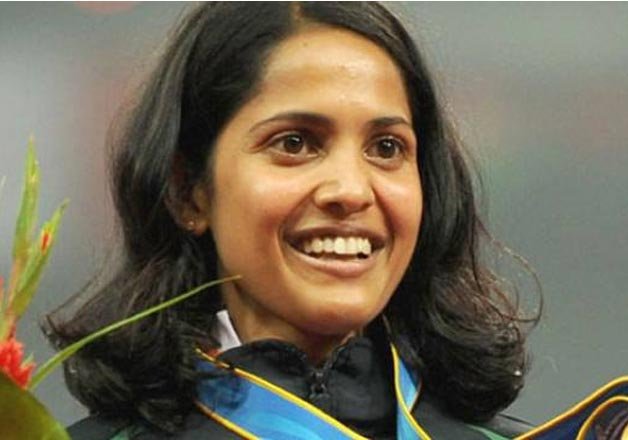 Guwahati: With both Indian men and women team winning marathon gold at 12TH South Asian Games, Kavita Raut, the Indian long-distance runner today became the fourth woman to qualify for the women's marathon at Rio Olympics.
As the Rio Olympics women's marathon eligibility standard is at 2:42:00, 30-year old Raut clinched the marathon gold in in 2 hours 38 minutes and 38 seconds.
Sri Lankans N G Rajasekara (2:50:47.00) and B Anuradhi (2:52:15.00) took the silver and bronze respectively.
Nashik girl, Raut is also the lone athelete to have qualified for the Olympics from the 12th SAG. O P Jaisha, Lalita Babbar and Sudha Singh have already qualfied for women's marathon in Rio Olympics.
Another Rio Olympics-bound Nitender Singh Rawat took the men's marathon gold in 2:15:18 seconds in a close finish in a star-studded field. He won the race by being merely a second ahead of Indrajith Cooray of Sri Lanka who has also qualified for Rio Games.
The men's race had a dramatic ending and there was apparently some confusion over the finishing line inside the Indira Gandhi Athletics Stadium.
"Both Rawat and Cooray were not sure of the finishing line and they thought they would finish after running a lap inside the stadium. That was why there was a difference of just one second in the timings of gold and silver winner," a technical committee member told.