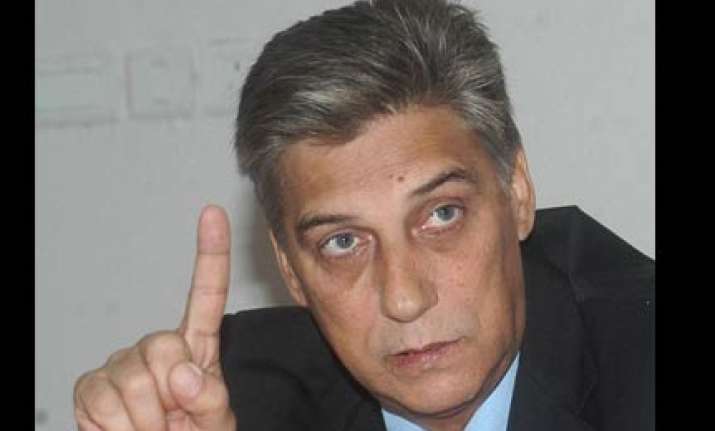 New Delhi, Nov 14 (PTI) India's Russian-born gymnastics coach Vladimir Chertkov has accused Indian officials of "racism" on his return to the country after stunningly deserting the team at the Asian Games in Guangzhou, China.
Turmoil hit the Indian contingent in the Games when Chertkov returned to the city after he was barred from taking part in the opening ceremony over a dress row on Friday in Guangzhou.
Asked if the behaviour against him was racist, Chertkov said "it was insult straight on my face. It was humiliation. It was discrimination. The way he (chef-de-mission Abhay Singh Chautala) was asking me (to go), I can say it was racism".
 Chertkov told NDTV that managers of the different teams in the Indian contingent had complained about the dress given to athletes for the opening ceremony because of the "wrong" size.
 Chertkov said he was told by Chautala that he could wear "something close enough to the dress or same colour blazer, Olympic style".
Chertkov said when he went for the opening ceremony with that dress, he was told by chef-de-mission Abhay Singh Chautala that he cannot take part as the dress was "not fit" and asked him to go away. "You cannot go with us. You can go".
"It was the last straw. I cannot take it any more. If I'm not good enough for participating in the opening ceremony, what have I to do?" he said.
 Asked if he was willing to resolve the issue and return to the Games, Chertkov said "I think it is already late".
He said he went to the Indian Olympic Association office on his return but "everybody ran away. I could not meet anyone".
Chautala for his part denied the charge of racism and said "racism would have been there had we stopped all foreign coaches of our contingent from going to the opening ceremony.
"But all other foreign coaches were there. Have you so far got any complaint of racism from any other foreign coach"? He is the only one to complain".