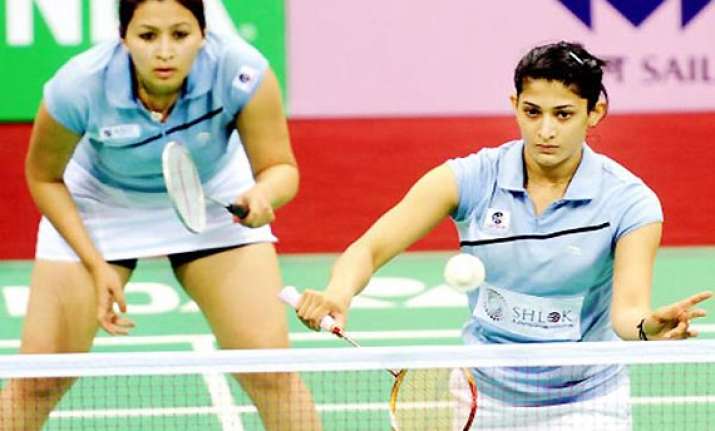 New Delhi: Top Indian shuttlers Jwala Gutta and Ashwini Ponnappa said here on Wednesday that the administrators of the sport give more importance to singles and doubles players are being ignored.
India's singles shuttlers are doing brilliantly on the international circuit with eight of them figuring among the men's top-50 while Saina Nehwal and P.V. Sindhu are forces to reckon with in women's singles.
However, the standard of doubles has really gone down with no Indian in the top-25 of either men's, women's or mixed category.
"Ashwini and I were performing well against the top players in the world. But since then, there has been no consistency. Doubles is not taken seriously and the attitude needs to change from the administration and the system. They need to understand that doubles is also an integral part of the sport and not just singles and it needs to be taken seriously by everyone," said Jwala, who is icon player of the Krrish Delhi Smashers in the Indian Badminton League (IBL).
"Despite winning the Commonwealth Games gold (2010) and the World Championship bronze (2011), when no one expected anything from us, we hardly got any sponsorship and had to struggle for it. It becomes quite difficult then," added Jwala.
Women's doubles was also given the snub at the IBL where another men's singles event replaced the former, drawing criticism from several doubles shuttlers.
The 23-year-old Ashwini also reiterated Jwala's sentiments.
"I think people need to understand that doubles is also an important category. You have three doubles events when there are only two for singles. There needs to be more focus on doubles players as they also need motivation which I do not think is coming from all sectors of the sport," said Ashwini, who is icon player of the Pune Pistons.
Both Jwala and Ashwini have said that they will be resuming their successful partnership later this year