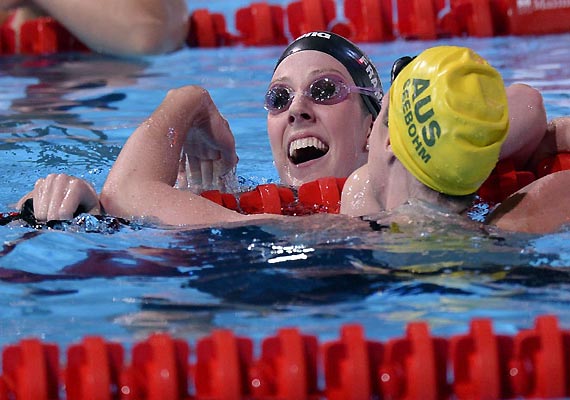 Barcelona, Jul 31: Missy Franklin has given up her quest to win eight gold medals at the world swimming championships.
Franklin qualified for the semifinals in the 50-meter backstroke with the 13th-fastest time in the morning preliminaries on Wednesday.
But she scratched the event to focus on the final of the 200 freestyle.
Michael Phelps will remain the only athlete to win eight golds at a major swimming competition.
Franklin still has a chance to win seven. She already won gold in the 4x100 freestyle relay and 100 back.