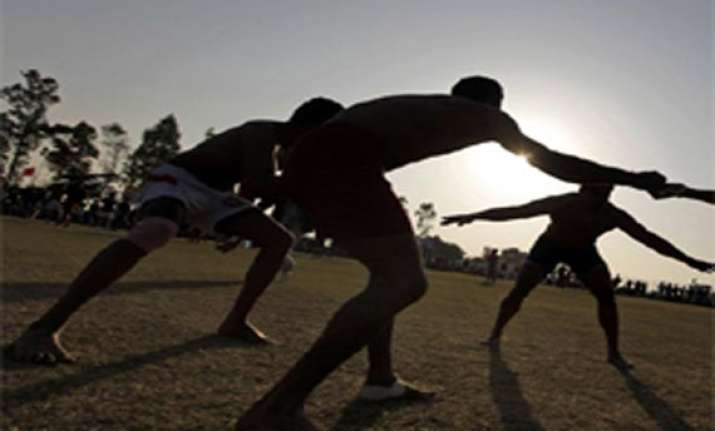 New Delhi, May 22: Former India Kabaddi players have demanded a CBI inquiry into the entire functioning of the Amateur Kabaddi Federation of India (AKFI) and its president Janardhan Singh Gehlot.
A former India player, Gurdeep Singh along with others have raised questions on the recent Annual General Meeting and elections of office bearers of AKFI held at Jaipur on Sunday, saying some national players were forced and used as tool to defend the rule of Gehlot family over the federation.
"We demand a CBI inquiry into the whole running of the federation and also want CAG to conduct an inquiry into all financial transactions of the federation," Gurdeep, also a former coach, said.
Rakesh Malhotra, an international criminal and civil laws lawyer, also criticised the functioning of the federation.
"Its indeed very sad to learn how the national sports federation are functioning in the country and due to their vested interests, they don't want to leave," said Malhotra.
Gehlot allegedly got his wife Mridul Bhadauria Gehlot, who is a doctor by profession, unanimously elected for the post of President of AKFI, besides elevating himself to the post of Life President with power to represent the Federation at all national and international organisations.
The elections have been alleged to be in total violations of the government guidelines.
Ashan Kumar, an Arjuna Awardee, along with other athletes have moved the Delhi High Court against the AGM and elections of the federation.