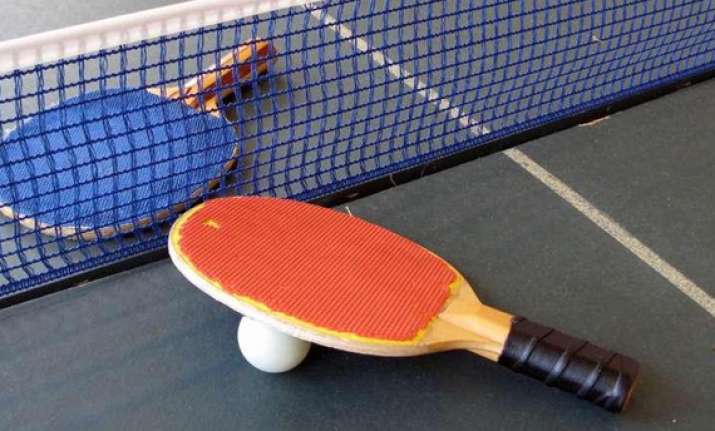 Shillong, June 15: All eyes are on five top junior paddlers in the country, including a young world champion from Mizoram, who are set to defend their titles at the 12th South Asian Federation Junior Table Tennis Championship slated to be held here from June 17-19.
Mallika Bhandarkar, currently ranks 95 in the world junior category, has won the French Open Cadet Singles in 2010, was runner-up in Bahrain Junior Open the same year, winner of Indian Open Cadet Singles in 2008 and 2010 and was runner-up in 2009.
She was also a member of the gold medal winning Indian contingent in 2009 Asian championship in Japan, and was member of the 2011 silver medalist in French and Spanish Open. She was also in the team that won the US Open under-18 team and made the nation proud in 2009 and 2010 by winning the SAF Junior TT Championship.
Abhishek Yadav, ranked 175 in world junior ranking, was a member of the US Open champion under-18 team, was member of the World Cadet Challenge and Junior Circuit and was runners up in doubles in the same event. He was also member of the runners up team of Indian Open 2008 and was crowned the Singles champ.
Utkarsh Gupta ranks 37 (Cadet) in world winners of US Open 2010 and 2011, was South Asian Champion last year, Spanish Junior Open bronze medalist and also in Hongkong Junior Open and in Indian Open has lifted gold, silver and bronze medals respectively.
Spoorthy Karnam ranked 35 in the world (Cadet) as an under-15 was in the team that lifted the US Open Championship last year and as an individual was placed second.
Mizoram lad Lalrin Puia, who won last year's US Open Singles title and was runner-up in the Indian Open team cadet will defend his title. Indian national coach Sandeep Gupta expressed confidence that his wards are all eager to display their skills even as he hoped that they will come out with flying colours this time again.
"They have been working hard and we are confident of doing extremely well this time," Gupta said while expressing hope that the event will attract more young people from the region to the exciting world of table tennis.