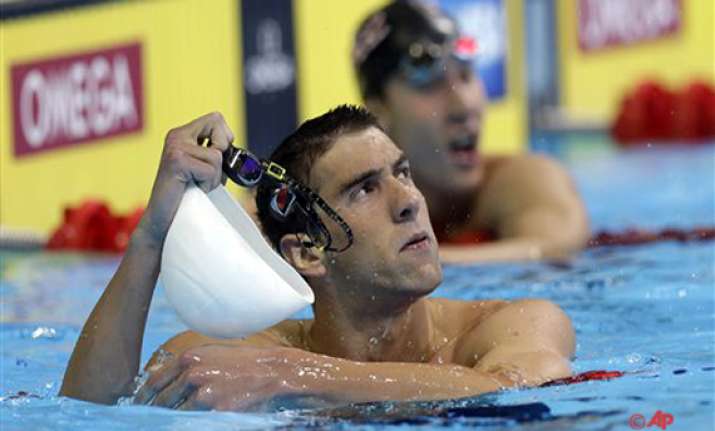 Omaha, Neb. Jun 26:
Michael Phelps got a rude awakening on the first day of the U.S. Olympic swimming trials.
The 14-time Olympic gold medalist was back in his hotel room on Monday sleeping after the morning preliminaries in which he finished second behind Ryan Lochte in the 400-meter individual medley.
"Well I have always had a prob with waking up from naps...But not possible to sleep through that fire alarm..." Phelps tweeted.
Phelps and Lochte returned to the pool for the evening final, with Lochte beating Phelps. They earned the first two berths on the U.S. team for the London Games.
Asked about it after his final, Phelps said, "I was pretty upset and walking down eight flights of steps."
Lochte said he was jolted awake by the alarm.
"That scared me," he said before joking, "I heard some little kid on the floor pulled it. I was like, `Oh, I'm going to find that kid."
Natalie Coughlin, who later advanced to the 100 butterfly final with the fourth-fastest time, said the alarm sounded at 3:30 p.m.
"What the heck was that?" she said. "But fortunately, I was already awake. My roommate, Kim Vandenberg, was scared out of her mind, that's how she woke up.
Me and Michael were whining in the hallway together."