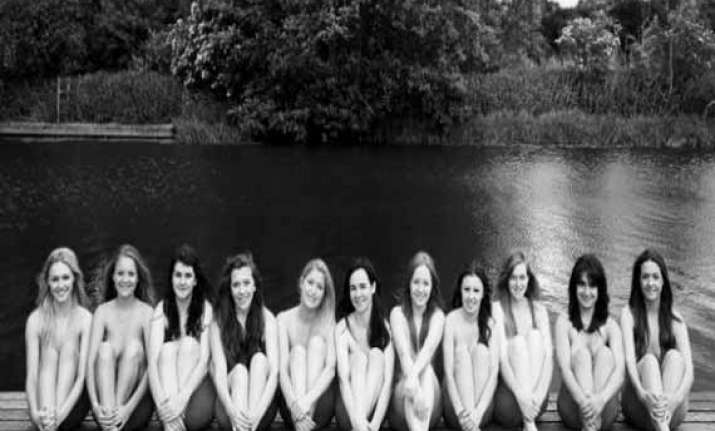 New Delhi: A women's university rowing club has been banned from Facebook after their nude charity calendar was branded as pornography.
According to daily mail, students from the University of Warwick Rowing Society dressed down for the shoot, which sold 1,500 copies, and raised thousands of pounds for Macmillan Cancer Support.
The 17 members of the group posed naked in their boat house and in action the River Avon before posting the pictures on both Facebook and Twitter.

The group's aim was to drum up more support from fans around the world and top their £3,400 total raised for the charity.
But the girls have been left devastated after Facebook removed their page 'Warwick Rowing's Women's Naked Calendar' for its 'explicitly sexual content'.
The rowers were told they were breaching the social media sites' 'nudity and pornography' policy.
Organiser Sophie Bell, 20, has blasted Facebook's decision for harming their chances of raising more money for charity with their 2015 calendar, due to be released later this year.
The history and politics student, who has just finished her second year, said: 'Facebook can unpublish pages after it gives you a warning to make amendments.
'That happened to us a couple of times over the last year where they would ask us to remove certain pictures randomly because they breached their nudity and porn regulations.