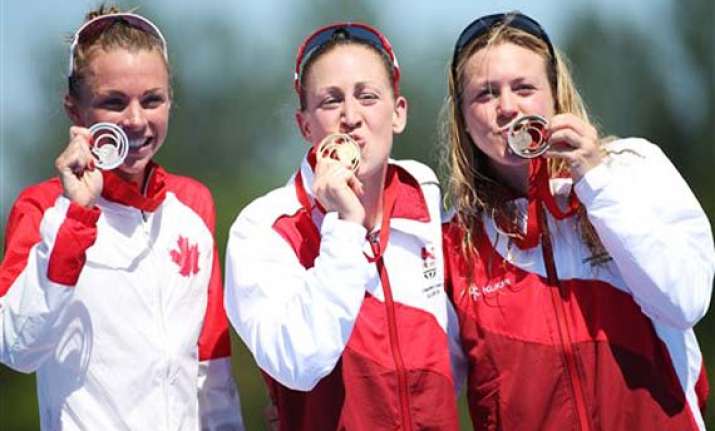 GLASGOW, Scotland: England triathlete Jodie Stimpson won the first gold medal of the 2014 Commonwealth Games on Thursday.
Stimpson completed the 1,500-meter swim, 40-kilometer cycle and 10-kilometer run in an unofficial time of 1 hour, 58 minutes, 56 seconds at Strathclyde Country Park outside Glasgow.
Kirsten Sweetland of Canada took the silver and England's Vicky Holland earned the bronze. Stimpson and Sweetland were tied for first after the bike leg, with Holland in fourth.
The men's race was scheduled for later Thursday; one of 20 gold medals to be presented on the first day of competition at the games.