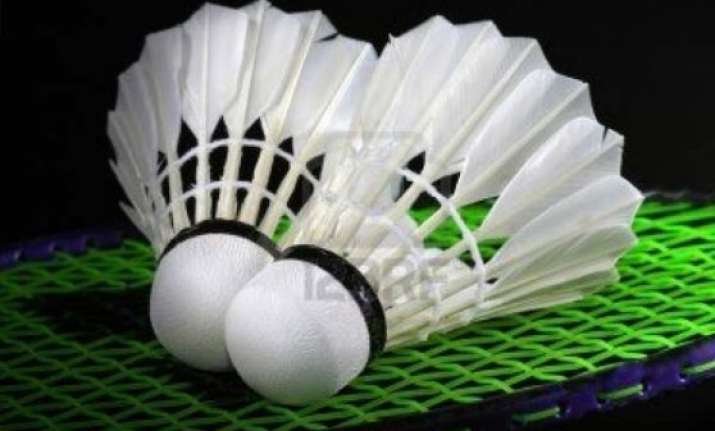 Berlin: Badminton will make its debut at the 2020 Tokyo Paralympics, the International Paralympic Committee's (IPC) Governing Board announced here on Tuesday.
Badminton has been listed among the first 16 disciplines for inclusion in the Tokyo Games sports programme. The list of other sports, released by the IPC, includes athletics, archery, boccia, equestrian, goalball, powerlifting, rowing, shooting, sitting volleyball, swimming, table tennis, triathlon, wheelchair basketball, wheelchair rugby and wheelchair tennis.
"Our aim is to ensure that the final Tokyo 2020 Paralympic sports programme is fresh and features the best para-sports possible. I would like to thank all the sports who submitted their applications. This has been an extensive and rigorous review process and all sports were assessed against the same criteria," IPC president Philip Craven said.
"Although we can have a maximum of 23 sports in six years' time, we have an option to reduce the number of sports in order to ensure we have a compelling and attractive para-sports programme."
Craven congratulated the 16 sports also giving a special mention to badminton.
"I would like to congratulate the 16 sports that we have already confirmed will be included in the Tokyo 2020 Paralympics, in particular badminton, who after missing out four years ago, submitted a very strong application. The IPC looks forward to working with the Badminton World Federation (BWF) over the coming years to manage their smooth transition into the 2020 sports programme."
Reacting to the announcement, BWF president Poul-Erik Høyer, who led a delegation to present badminton's case to the Governing Board Sunday, was understandably elated at the news and underlined the significance for para-badminton athletes.
"On behalf of the BWF, I would like to thank the IPC Governing Board for this landmark opportunity which they have given to athletes with impairments in the badminton community. Today is a dream come true for so many talented competitors who have shone on the badminton courts and who have yearned to do so at the highest level of sport for para-athletes," he said.
"We have worked hard in their name and for their cause and we are humbled and honoured by this decision that will bring joy to so many of our players."
The Governing Board has deferred a final decision until its next meeting in late January on the remaining eight sports that aim to be part of the Games. This is so that the sports in question can provide additional information to the IPC addressing issues identified following an extensive management review process of the applications which started in late July.
A maximum of 23 sports can be included in the 2020 Paralympics. However, the IPC has the option to reduce the number of sports if it feels necessary.