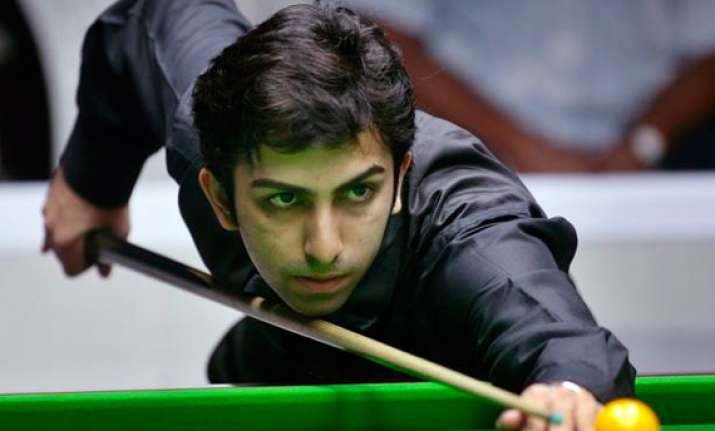 Leeds, Oct 31: Ace Indian cueist Pankaj Advani's hopes of winning the eighth world title went up in smoke after he failed to overcome a spirited challenge from defending champion Mike Russell of England in the World Professional Billiards Championship on Sunday. 

Advani, the 26-year-old winner of seven World titles, lost 1012-1250 to Russell at the Northern Snooker Centre.

Russell once again proved to be Advani's nemesis as the veteran Englishman produced an impeccable display of cue control and dipping to beat the 2009 champion 303-343, 188-148, 167-140, 133-134, 109-00 in 24 visits.

Advani was seeded fifth in the tournament. The Bangalore-boy is yet to lay his hands on a world title this year.

Last year, Advani had lost 608-723 to compatriot Dhruv Sitwala in the quarterfinals.

Geet Sethi, Dhruv Sitwala, Rupesh Shah, Saurav Kothari, Balachandra Bhaskar, Ashok Shandilya, Alok Kumar, Manish Jain and Devendra Joshi were the other Indians participating in the competition.