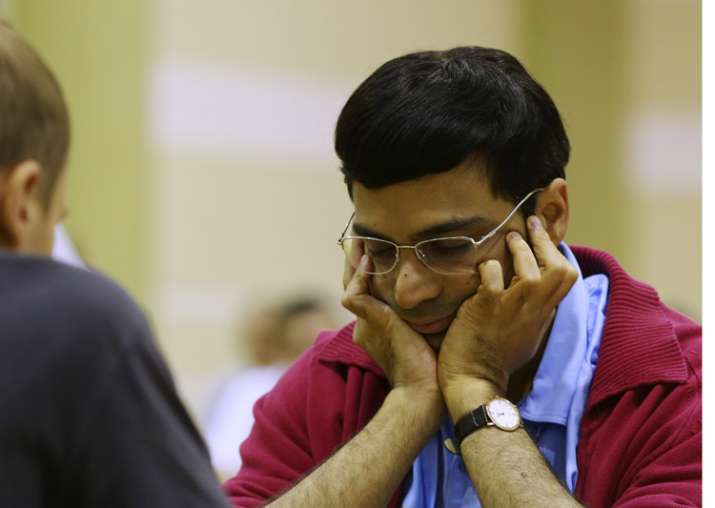 Chess legend Viswanathan Anand on Thursday said that missing the World Championship is a strange feeling but he will take this opportunity to experiment with his playing.
The Indian Grandmaster will miss the World Championship as the organising committee earlier picked Russian GM Vladimir Kramnik over him as the wild card to Candidates meet.
Anand will not be among the eight players who will fight it out among themselves to challenge the world No. 1 next year.
"It is slightly a strange feeling to miss out the World Championships, something which you were automatically qualifying for last 15-16 years," Anand told ANI.
"But it is a chance to do a little experimenting with my playing. So, it is better to take a positive look at it," he added.
Talking about budding Indian chess players, Anand hailed Vidit Santosh Gujrathi for his game.
"Vidit has his effect quite strongly. He seems the most stable. On top of it, his style seems most classic and balanced. That's a good sign for future," he said.
The Chess master also commented on Indian National Anthem being played in cinemas and believed that the special charm of the Anthem should be maintained by playing it only on special occasions.
"It should be played for special occasions like Republic day, Independence day. If you play it every day and everywhere it takes away from its special charm," he said.
(With ANI Inputs).