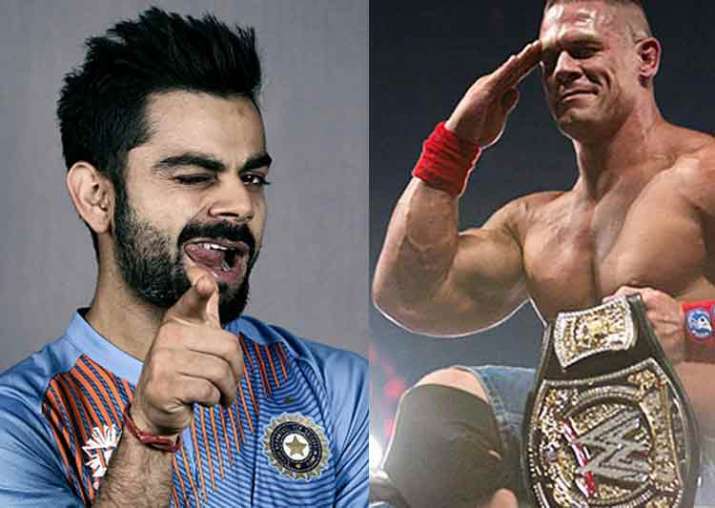 Washington: Creating a massive storm on social media, American wrestler, rapper, actor, and reality television show host John Cena jolted everyone by posting Indian Test team skipper Virat Kohli's picture on his official Instagram account.
As cricket is a sport hardly played in the United States, 15-time World champion Cena took his fans by surprise and also signified an encouragement for cricket in US.
Cena's post left fans of both celebrities in a dilemma as both players have no connection with each other.
In the post, Kohli could be seen wearing India's blue jersey with the word 'bleed blue' visible on the picture.
Many people were wondering if Cena chose to suppprt team India before the four-Test series against West Indies starting today.
The post gained tremendous hits on social media platforms with 38,800 likes so far.
Fans are waiting eagerly for the reaction of Virat Kohli on Cena's post.