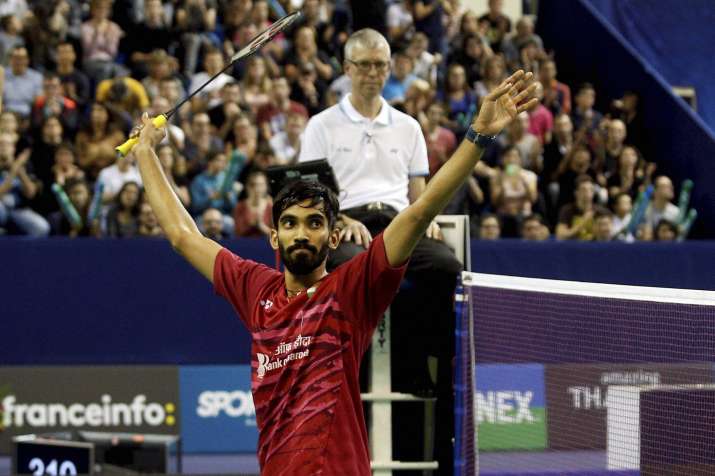 Shutter Kidambi Srikanth on Tuesday said he was not thinking about winning the French Open and was only focussed on giving a good performance. Srikanth, who is the first Indian to win four Super Series titles in a calendar year, said he is delighted the way he has played over the last couple of years.
Srikanth today returned to India after winning his maiden French Open.
"I am very happy with the way it (French Open Super Series) has been for me. I wasn't really thinking of winning. When I went there, I was just thinking to play well and give my best. I was not really thinking about the records," Srikanth said.
Srikanth said he is now looking to take his momentum forward in the upcoming tournaments.
"My aim was to play well and do the best, play my 100 percent. I am really happy with the way I played in last couple of days. There were good tournaments for me and there were quite a few tough matches and I am really happy with the way I played and pulled those matches. In future, I have three more tournaments and I am planning to do well there too," he said.
Srikanth has been in the form of his life. He has clinched the Denmark Open Super Series Premier, the Indonesia Open Super Series Premier and Australian Open Super Series earlier this year.
He now has overall six Super Series titles in his cabinet, including China Open 2014 and India Open 2015.
Earlier, the Badminton Association of India had also announced a cash reward of Rs 5 Lakh for Srikanth for his French Open Super Series win.