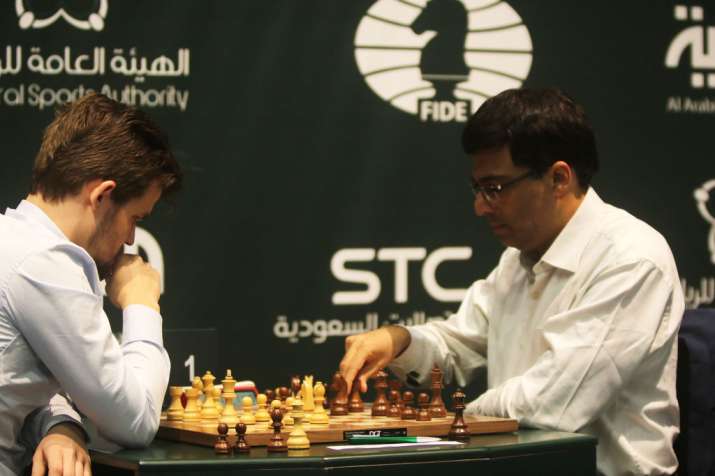 Former world number one Viswanathan Anand once again proved his dominance in the world on the 64 squares as he defeated reigning champion Magnus Carlsen in the ninth round of World Rapid and Blitz Championship in Riyadh, Saudi Arabia, on Wednesday.
With this victory, Anand took a sweet revenge of his World Championship loss from the hands of Norweigan in 2013. Playing with the black pieces, the former world champ started the contest on an aggressive note and didn't really allow Carlsen to settle down. The Indian ace finished off the match in just 34 move and managed to stretch his unbeaten run in the competition to nine games.
Anand has won five of them and drawn four.  Before taking on Magnus Carlsen, Anand drew his match against Russia's Vladimir Fedoseev. The 46-year old Anand is presently in lead with Vladimir Kramnik and Wang Hao at the World Rapid Chess Championship.
Famously called as Vishy, Anand lost his number one crown to Magnus Carlsen in 2013. However, he defeated the Norwegian in 2014 but the win on Thursday will be a perfect way to finish an ordinary year for the Indian grandmaster.