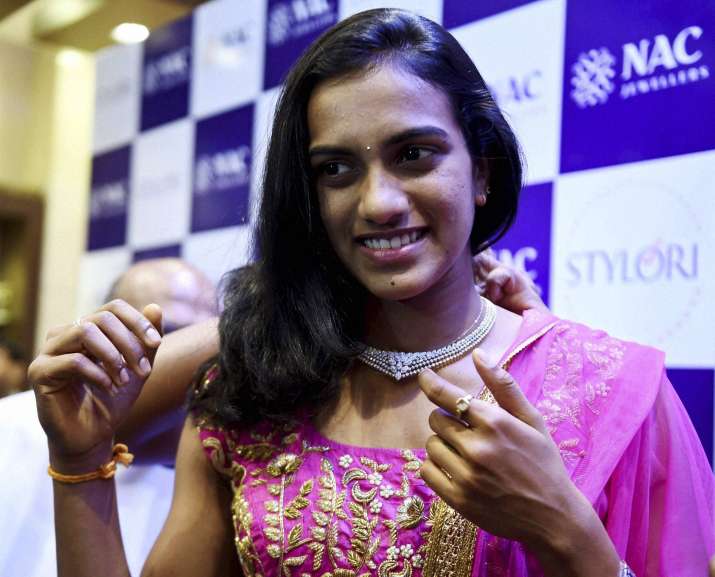 Olympic 2016 silver medallist P.V. Sindhu on Wednesday said that she has to take more responsibilities and work harder than before to ensure that the Rio medal "is just the starting point" in her glowing career.
Sindhu admitted that her life has completely changed after becoming India's only woman to have reached the final of an event in Olympic history. Even though she lost to Spaniard Carolina Marin in the final, the country rained praise, adulation and financial incentives on the 21-year-old.
After this, however, expectations will be high about Sindhu and the double World Championship bronze medallist is aware of the pressure that comes with being the latest big star in Indian sports.
"Life has changed a lot and now, the responsibilities are always high. Everybody's eyes will be on me. Now, I have to work harder than I was doing before," Sindhu told reporters here on the sidelines of the Premier Badminton League (PBL) auction for players. 
"This (career rise) has only started and it is not over with an Olympic medal. There are many tournaments -- Superseries, All England and World Championships -- so I have to prepare for that."
Sindhu said that she does not want to put extra pressure on her thinking about the expectations of her fans.
"There is no pressure as such but I really enjoy my game. The way you think is different after the Olympic Games (medal). I have a lot of confidence. In the last two tournaments (Denmark and French Open), I lost but I did perform well," she said.
"Everybody is going to cheer for me. But I have to keep it to myself and remain focused. I don't want always to think about winning and not adding extra pressure will be important."
Asked how differently she will approach her match against opponents in the coming tournaments given the new-found confidence, Sindhu replied: "I played with the seeded players in the Olympics and when you lose a match that you should have won (against lower ranked opponent), it is not a good feeling.
"They (rivals) will also feel the same. They will think that it's not over with the Olympic failure and I also have to move from that."
She is keen to make her impact in the China Open Superseries starting on November 15. "Training has been very good for the China Open. You will have to be well prepared from the first round and nobody is going to be easy."
Sindhu also said that she enjoys personal rivalry and her clash against Carolina in the PBL will be a highly-anticipated encounter.