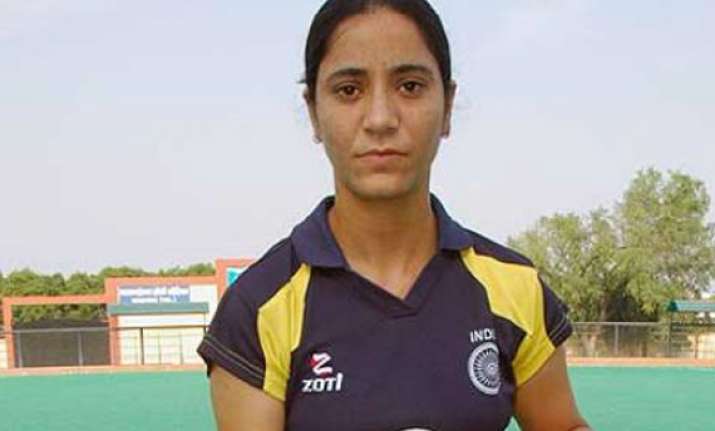 Kurukshetra, Nov 21: India international hockey player and Bheem Awardee Rajwinder Kaur tied nuptial knot with a Chandigarh-based engineer Gurwinder Singh at Shahabad on Sunday.

Shahabad is the hometown of Rajwinder and the bridegroom hails from a nearby village Nangla and is working as an engineer in Chandigarh.

The marriage ceremony was performed in a private banquet hall on Barara road where hundreds of well wishers thronged to bless the newly-wed couple.

Rajwinder's younger sister and vice-captain of Indian women's hockey team Jasjit Kaur was there to attend the guests from the sports world which included former women hockey coach Baldev Singh and M K Kaushik, Olympian Sanjiv Dang, Gurdeep Singh Bhullar, former women hockey captain Sandeep Kaur and other international players.

"She had been on the hockey turf practising stick with ball every early morning and evening for the last 15 years," said Beant Kaur, Rajwinder' mother.

"They have brought laurels to our family and the sleepy town of Shahabad," Rajwinder's grandfather Amar Singh Handa said.