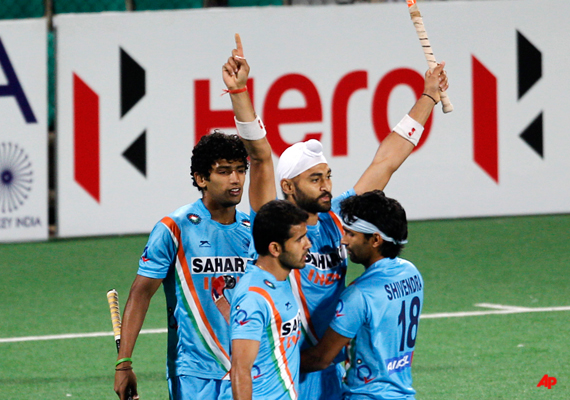 New Delhi, Feb 25: The failure to qualify for 2008 Beijing Olympics still fresh in mind, the Indian hockey team would be desperate to avoid a repeat of the debacle and give the dying national sport a new lease of life when it takes on France in the final of men's Olympic Qualifiers here tomorrow.

India, with a record eight Olympic men's titles, suffered a setback four years ago when they failed to make it to the Olympics for the first time in 80 years.

Desperate to avoid the ignominy of missing out on an Olympic berth for the second successive time, India have a golden opportunity to book their London ticket as they lock horns against a less-than-formidable France in the summit clash tomorrow.

Lying 10th, India are way ahead of the Frenchmen (18th) in world rankings, but this will hardly make any difference as one bad day in office can ruin the hosts' London dreams.

But going into tomorrow's match, India at least can take heart from the fact that they defeated France 5-2 in the round-robin stage.

However, going into tomorrow's match there are some areas of concern for India's Australian coach Micheal Nobbs.

In their last match against Poland last night, the Indians got as many as nine penalty corners but converted just three.

India's forward line also lacked finishing against Poland as despite creating numerous chances, they scored only one field goal.