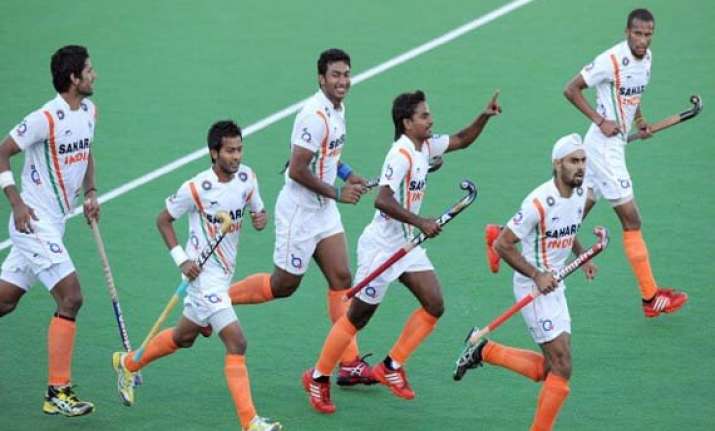 Bhubaneswar: Australian hockey skipper Eddie Ockenden said that India can win the Champions Trophy starting Dec 6 here, if the Sardar Singh-led team continues to play like it did in the Asian Games and the recent Australian tour.
"India is a much improved team and they are playing well. When we played against them last month, they were really good and so they are the team we are looking at closely," Ockenden, who plays as a striker, said at the Kalinga Stadium.
"They are a very experienced team and if they continue playing in the same manner as they performed in the 17th Asian Games and the India tour of Australia, they have a strong chance to win this championship as well," Ockenden said.
The 27-year-old skipper said that his team is also shaping up well to defend the title, despite the absence of some star players.
"We have a good mix of experienced and semi-experienced players as well as a lot of youngsters in our team. We have been performing really well so far and in spite of some really experienced players not here with us, we are comfortable playing with this squad."
Australian chief coach Graham Reid said that their aim is to win the title for sixth time on the trot.
"We have won this championship five times in a row and the main aim this time would be to keep that going and take the number to six. But before that we have three really tough pool games, the quarter finals and then the semi-finals - a tough tournament altogether. All the teams here are fantastic and equally difficult and it is not going to be easy."