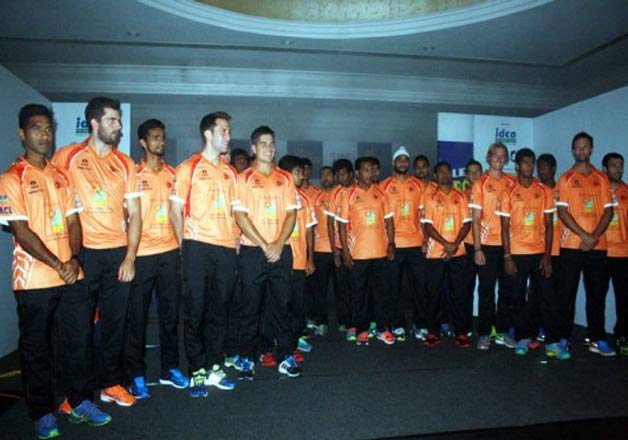 New Delhi: After two successful seasons, the Hero Hockey India League is back with fresh vigour and anticipation in its third edition starting with a clash between hosts Kalinga Lancers and debutant Ranchi Rays clash at the Kalinga Stadium, here tomorrow.
Young talents of both Kalinga Lancers and Ranchi Rays are raring to face each in what promises to be an exciting contest.
After finishing at the bottom of the table in their debut season, Kalinga Lancers will be desperate to prove their detractors wrong with a much-improved performance this year.
The Ranchi Rays, co-owned by Indian cricket team captain Mahendra Singh Dhoni,on the other hand, will be making its debut in HIL this year and will be focussed on maintaining the good work of the previous Ranchi franchise, Ranchi Rhinos, who won the inaugural HIL in 2012.
The Lancers will definitely start as favourites on their home turf as they stunned the previous Ranchi Team 4-1 at the same venue last season.
Led by Vikramkanth, the Lancers have a young team which has the potential to spring a surprise.
The Lancers also have a new coach this year in Jude Felix, who very well understands the requirements of the game having been a part of the Indian national team's coaching department for quite sometime now.
In Gurjinder Singh and Argentine Gonzalo Peillat, the Lancers boast of a strong drag flick department, while experienced Australian goalie Andrew Charter and India's Harjot Singh will man their citadel.
There isn't much experience in Lancers forwardline and midfield but the likes of Lalit Upadhyay, Mandeep Antil, Australian Russell Ford, Lucas Villa of Argentina, Roshan Minz and Mohammad Amir Khan has the potential to surprise opposition defences.
The Rays, on the other hand, are a new outfit which has tried to retain the core base of players that used to be a part of the Ranchi Rhinos team.