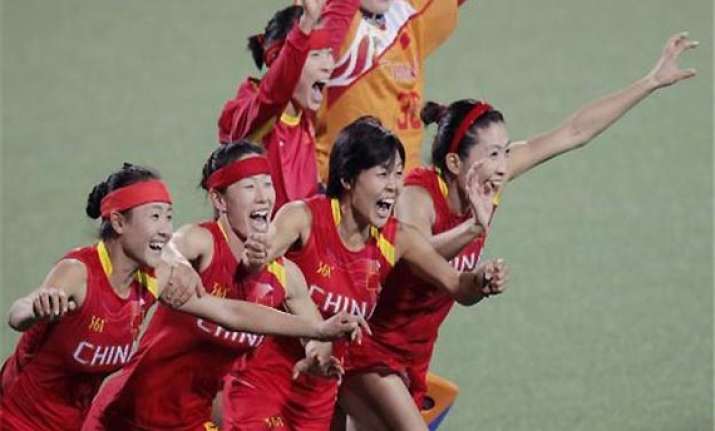 New Delhi: The International Hockey Federation (FIH) has confirmed that China has become the latest women's team to qualify for the 2014 World Cup.
The much anticipated joint men's and women's event takes place at the Kyocera Stadium in The Hague, the Netherlands, from May 31 to June 15 next year.
China, who missed out on direct World Cup qualification by finishing fourth at the Hockey World League semi-final in London, were promoted from first reserves to guaranteed participants courtesy Germany's success in the EuroHockey Championships Saturday.
Like all of the continental championships, the big prize on offer at the Euros was direct qualification for the World Cup.
With Germany having achieved World Cup qualification thanks to a first place finish in last month's Hockey World League semi-final in Rotterdam, a ticket to the World Cup was handed to first reserves China.
China becomes the eighth women's team to qualify for the mega event, with four more places up for grabs at the upcoming Asian, Oceania, Pan American and African continental championships.
India will have to win the Women's Asia Cup in Malaysia next month to qualify for the World Cup.