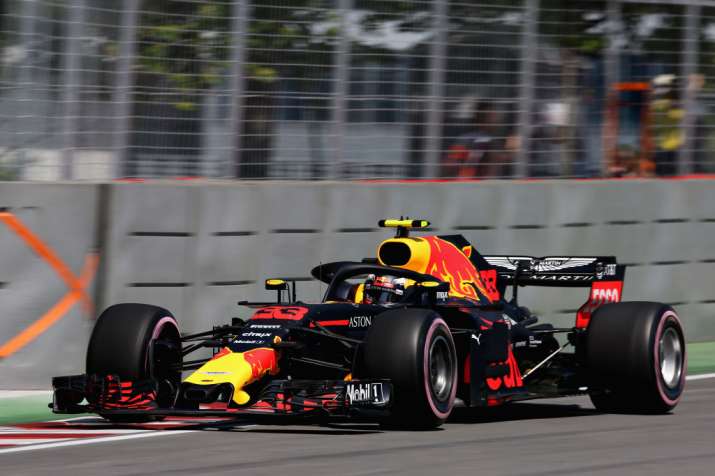 Red Bull's Max Verstappen posted the fastest lap at the Formula One Canadian Grand Prix for the third practice session in a row.
Mercedes and Ferrari are right behind and will try to close the gap in qualifying on Saturday afternoon.
Verstappen completed the 2.71-mile (4.36-km) lap at the Circuit Gilles Villeneuve in 1 minute, 11.599 seconds. That was about 5 one-hundredths of a second ahead of Sebastian Vettel and Kimi Raikkonen. Championship leader Lewis Hamilton was right behind them, coming in 0.107 slower than Verstappen.
Verstappen had never led a practice session before sweeping them in Montreal. The 20-year-old Dutchman is looking to overcome a recent history of mistakes that left him threatening to head-butt anyone who asked about the crashes.