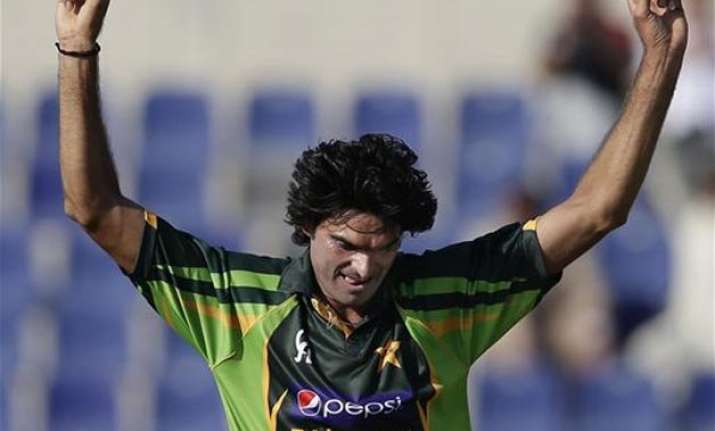 Karachi: Former Pakistan fast bowler Shoaib Akhtar has raised questions over the fitness of the tall left arm paceman Mohammad Irfan, who is part of the national team in the ongoing World Cup.
I have doubts over the fitness of Irfan. I don't think he is fit to play a match, Akhtar said on Geo news channel.
The 7'1 Irfan has been tipped to be Pakistan's best bowler in the World Cup by former greats like Imran Khan and Wasim Akram but against India he struggled and was also warned for running onto the pitch.
Akhtar said that the team management needed to handle Irfan carefully as they were still lot of matches remaining in the mega event.
He also said that he had a feeling Pakistan would persist with Umar Akmal as the wicketkeeper for the match against West Indies on Wednesday.
To be honest I don't see any change in the side apart from Younis Khan, he added.
The Pakistan think-tank tried out Younis Khan as a makeshift opener against India an experiment that failed badly and has led to criticism by former players, critics and fans.
Akhtar also made it clear that if Pakistan don't win the toss and bowl first in Christchurch on Wednesday they could face problems against the West Indies.
We have seen on a few occasions how the first use of the pitches in New Zealand in day matches has assisted the seam bowlers in particular that is why the toss is so vital, he added.