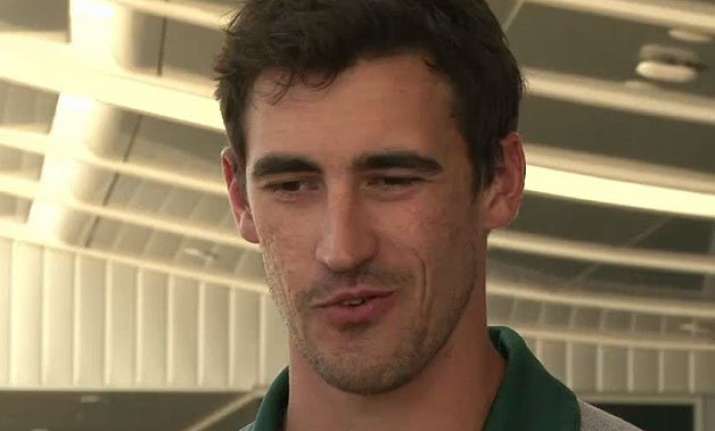 Aussie speedster Mitchell Starc who almost took his team on the verge of a historic victory against New Zealand at a World Cup Pool A game  was disappointed that the team could not finish over the line and said,  "To get so close and to lose by one wicket (is) pretty disappointing".
It was due to Starc's magnificent bowling effort in which he he took three wickets for four runs from three overs in his final spell and New Zealand were just six runs short of the target with one wicket in hand.
Starc claimed four wickets in two bursts, twice plunging New Zealand's innings into chaos. He first removed Black Caps skipper McCullum, who made a typically dashing 50 off 21 balls with seven fours and three sixes.
Starc while commenting on New Zealand skipper Brendon McCullum brilliant batting in tough conditions  said  "You've just got to assess it and I think we did that well. We changed the game plan a little bit throughout the day to McCullum. He has been batting so well for long time now".
Australia will next play thier game against the associate nation Afghanistan who recently defeated Scotland in an interesting encounter. "We are going to treat it as every other game, coming into Wednesday we are going to prepare well, prepare like every other time, and just prepare to win games for Australia".