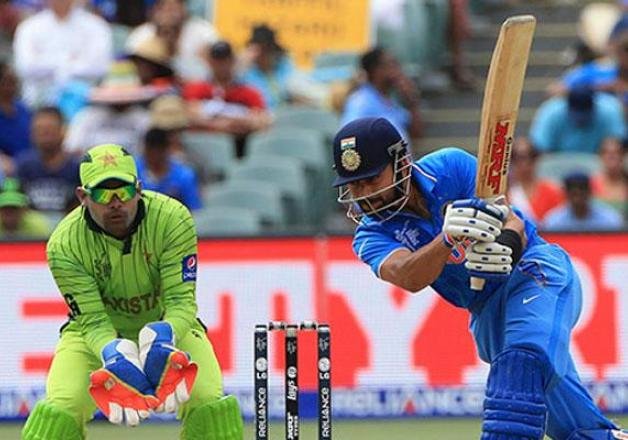 Mirpur: After a fiery win against hosts Bangladesh in the Asia Cup, India will face their arch-rivals Pakistan in the second T20 at Shere-e-Bangla National Stadium on Saturday.
After defeating Bangladesh by 45 runs in the inaugural match, Team India will look forward to continue their winning chariot in the second game against the unpredictable Pakistan.
The two teams have faced each other six times in the T20 format, where India have beaten Pakistan five times, including the adrenaline-pumping 2007 World T20 Final, which India won by just 5 runs in the last over.
Winner of the 2009 World T20, Pakistan will depend on their pace battery Mohammad Amir, all-rounder skipper Shahid Afridi and allrounder Shoaib Malik.
On the other hand, after two consecutive T20 series wins against Australia and Sri Lanka, the Men in Blue are looking confident enough to knock out any opponent.
With their in-form openers Rohit and Dhawan, the presence of Kohli, Yuvraj, Dhoni and Raina, and the new pinch-hitter Hardik Pandya, the Indian batting line-up looks extremely powerful.
Important to mention here that India has never lost against Pakistan in any global event, may it be Asia Cup or World T20.