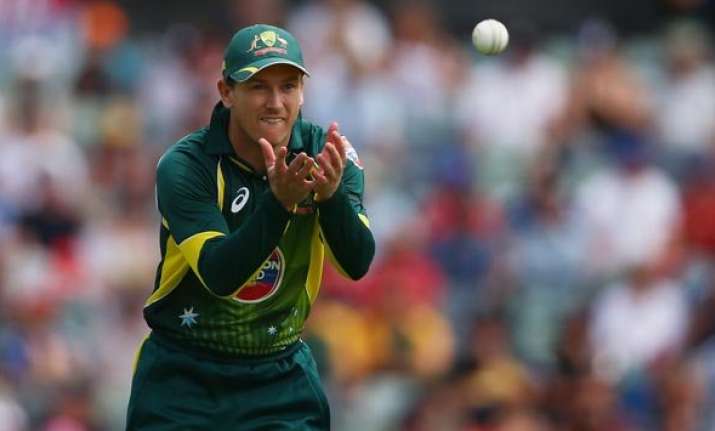 Melbourne: Australian One-Day International (ODI) captain George Bailey is likely to be suspended for the next match in the ODI tri-series against England in Hobart Jan 23 due to the team's slow over-rate in their four-wicket win over India at the Melbourne Cricket Ground (MCG) here Sunday.
According to a cricketing website, Tests skipper Steven Smith may be called upon to lead the side in Bailey's absence.
An International Cricket Council (ICC) statement in November had stated that if South-African AB de Villiers and Bailey would commit another over-rate offence they would be suspended for a game.
The decision was taken after a game where a Bailey-led side took on the South Africans Nov 14 last year and both teams were fined for slow-over rate.
"If Bailey and de Villiers are found guilty of one more minor over-rate offence in ODIs over the next 12 months, they will receive a one-match suspension as per the provisions of the ICC Code of Conduct for Players and Player Support Personnel," the ICC statement said.
Under Bailey, who is a stand-in captain for the injured Michael Clarke, Australia took an extra 26 minutes to bowl their 50 overs against the Indians.