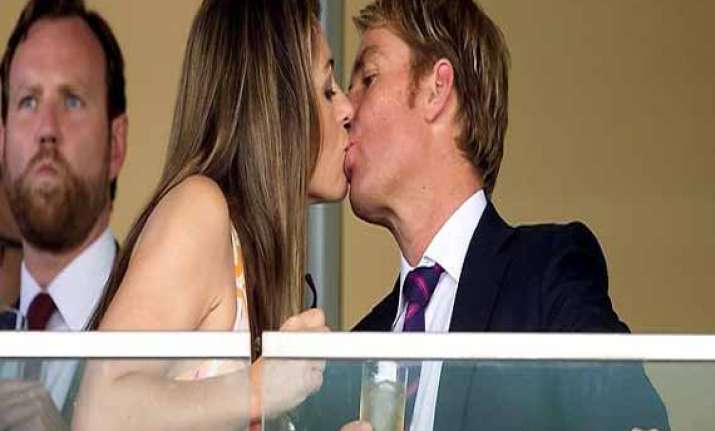 New Delhi: The love life of former cricketer Shane Warne has never been away from public eye but still there were and are so many girls he has been linked with.



However speaking on a radio show Warne tried to clear up the confusion over exactly who he has and hasn't dated.

Shane, 44, first confirmed his romance with 30-year old DJ Emily, saying 'she's a cool  girl', then wnet on to describe how he now gets along with former fiancee Liz Hurley before addressing a rumoured fling with Australian radio host Sophie Monk.