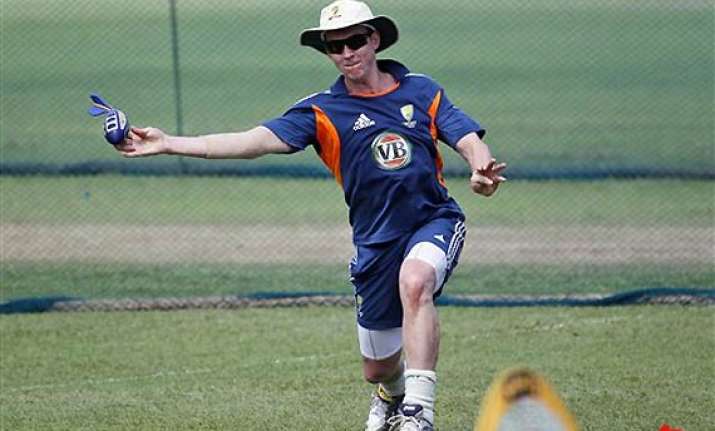 Kandy, Aug 5: Veteran quick Brett Lee believes Australia's decision to start its tour of Sri Lanka with two Twenty20 matches is the perfect way to get the series under way.  

Lee feels the pair of T20 clashes in Kandy on Saturday and Monday should be the normal way to start all series as it gave the games relevance and interest.

"I think so. I think it builds the hype. If you were to have it at the end after a Test series, it probably wouldn't work as well. Definitely, I think the way a series should be run, or a tour should be run, is that you start with your Twenty20s, then your one-dayers and then your Test matches. It just flows in beautifully into the longer form of the game," the Sydney Morning Herald quoted Lee, as saying.

Saturday's first T20 takes place at the Pallekele International Cricket Stadium in Kandy.

Thirty-four-year-old Lee believes the tourists have it in them to overcome the challenge of beating Sri Lanka in their own conditions by the time the two-match series winds up on Monday.

"They're a very compact unit and a unit that's capable of beating any side around the world," Lee said of Australia''s opponents.

"We've had some great bouts with them where we've probably had, on paper, the better side and they've played as a team and they've played very well. We know that they're a very strong side and we know that they''re going to come at us very hard," he added.