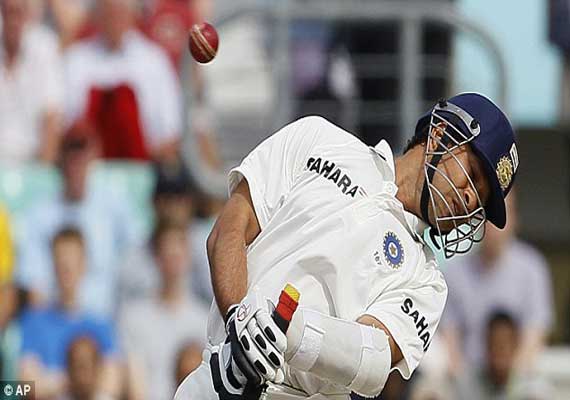 New Delhi: Former South African glovesman and current ICC Chief Executive Dave Richardson never found Sachin Tendulkar perturbed by the raw pace and
short-pitched stuff bowled by Allan Donald and Co.     
"What fascinated me about Sachin Tendulkar's batting was how much he used to get hurt if he failed to score runs for India. When we first played him, he was still in his teens but he was certainly special," Richardson, who played 42 Tests and
122 ODIs from early to mid 90's, told PTI in an interview today.     
Tendulkar first toured South Africa in 1992 as a 19-year-old and Richardson distinctly remembered how the South African pacers had a strategy of "intimidating the Indian batsmen" which got them partial success but Tendulkar still managed a way to make useful contributions.    
"Generally, we thought it possible to intimidate the Indian batsman by bowling aggressively at them. Short-pitched stuff and aimed at the body. This worked quite well against him (Tendulkar) at least for some of the time, but he still got couple of big scores in the Tests including a wonderful 100 at the Wanderers," the 54-year-old ICC CEO recollected.     
For the record, Tendulkar scored 111 at the Wanderers in Johannesburg and 73 at Newlands in Capetown in that inaugural Test series between the two countries.     
The hallmark of Tendulkar's batting according to Richardson was his ability to play off both front-foot and back-foot against quality pace bowling on bouncy pitches.     
"Unlike most of the Indian batsmen at that time, he could play off the front foot as well the back foot with ease."     
For Richardson, Tendulkar's best innings was the smashing 169 at the Newlands that came in a losing cause, during India's 1996 tour of the country.     
"That innings (169) at Newlands was one of the best innings I have seen. Although it came in a losing cause, his shot-making was brilliant. He played all the shots in the book," Richardson said.