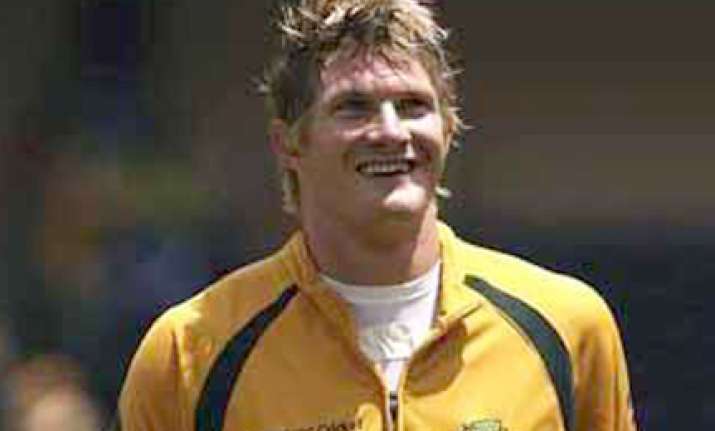 From an injury-ravaged struggler to being the hero of Australia's second consecutive Champions Trophy triumph, all-rounder Shane Watson has credited the turnaround to his Indian Premier League stint under talismanic spin wizard Shane Warne.
"It (the IPL stint) got my confidence up as a player. It allowed me to come back to the Australian team. It was a massive turning point to play on such a big stage," Watson said after striking his second hundred of the tournament to guide Australia to the title with a six-wicket win over New Zealand.
"The captaincy and coaching ability of Warne was a great learning experience. I learnt how to control my emotions," he added.
The all-rounder played under Warne in the Rajasthan Royals team in the first edition and was the most valuable player of the tournament putting up excellent an performance with both the bat and ball.
 Watson rated the 105 he scored in the final as one of the best of his career.
"In 2007 World Cup semi-finals against South Africa, I was really pumped up but didn't do so well. So it's great to be involved in such a great win. It's one of the real highs of my career and very, very special for everyone in the changing room," he said.
As an opener, Watson has huge boots to fill with both Matthew Hayden and Adam Gilchrist now retired but he has shown the spark in recent months.
"Hayden and Gilchrist are huge boots to fill the void. They always got off to fliers and they nearly always came good in big events. Hayden was the top scorer in the 2007 World Cup and Gilly scored that memorable century in the finals.
"I'm just trying to be as best I can be," he said. PTI