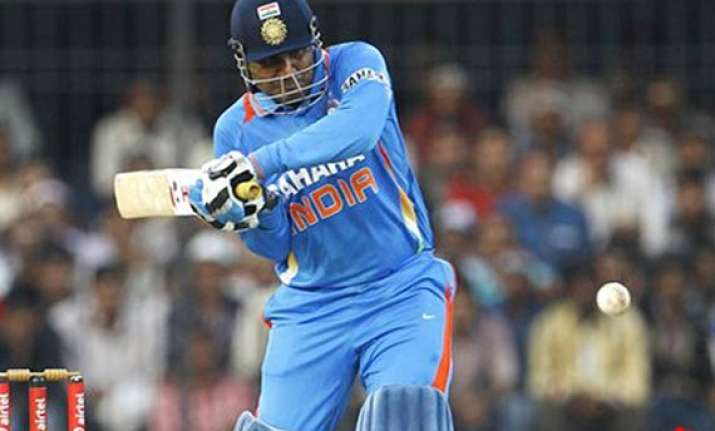 New Delhi, Dec 9 : The world's top scorer in one-day international cricket Virendra Sehwag will do better during the Australian tour, because the wickets there are better than those in India, says his coach A N Sharma.
 
During a live discussion in India TV studio on Friday, Sehwag's coach explained each and every sixer and fours that the batsman scored in the Indore ODI.  Sehwag had smacked seven sixes and 25 fours on Thursday.
 
Sharma says, the Australian wickets are better and the balls reach the bat straightaway giving the batsmen the edge. "I think it will be easier for him", he said.
 
Sehwag's coach explained how as a young boy coming from a not-so-rich background, he asked Virender to cover his bat with sand and cover it with cloth to provide weight. This helped him to gain strong forearms and shoulder.
 
"Virender then begun to swing his bat as lightly  as a stick", he said.
 
Sharma said, Sehwag has the eyes of an eagle, and he notices the ball even before it is released, helping him to time his stroke.
 
Asked about his recipe for bowlers punished by Sehwag, Sharma laughed and said, I can only tell them to force Sehwag to come to the front, otherwise the more the balls go towards the back, the more he will punish them.