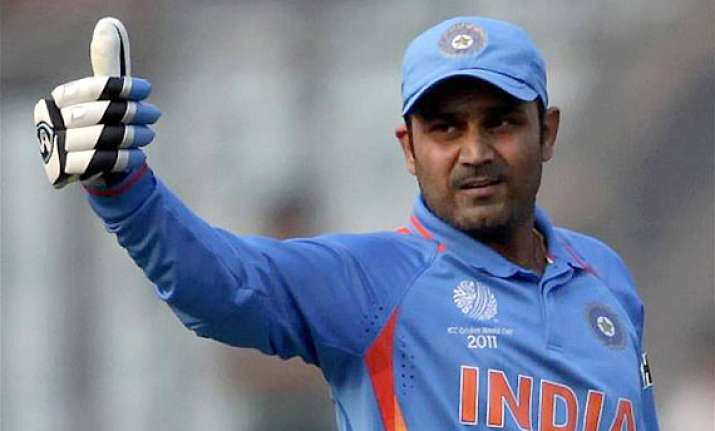 New Delhi, Nov 6: Refusing to call it a revenge series, Virender Sehwag is rather focused on his game having scored a century against Uttar Pradesh in a Ranji Trophy tie and hoped to carry on the good form in the upcoming four-Tests rubber against England, starting next week.
"I am happy that I scored 100 against UP. Whether I am back in form or not, is not for me to decide but I thought I played well enough and hope to do well (against England).
"I think they are a good side but so are we. We are preparing well for the series. We are confident of playing good cricket against them. We have a practice camp before the series starting November 9. I think it will be a tough series for both of us. We are eagerly waiting for the series to start," said Sehwag.
The India opener rubbished suggestions that it's a revenge series for India who were whitewashed 0-4 last year against the same opposition in England.
"We are not here for revenge. All this vengeance etc. is due to media hype. We are concentrating on playing well and winning for the team and country," he said.
India will play in Ahmedabad, Mumbai, Kolkata and Nagpur.  The national selectors showed faith in Sehwag and Gautam Gambhir by picking them in the team for the England series.
Gambhir had recently said that both are still the best opening pair in the country. Asked if he shares the same thought and Sehwag replied: "Yes, we are".
Talking about his finger injury that he suffered during Delhi's Ranji match against UP in Ghaziabad, Sehwag said, "The condition of my finger is getting better. It's fine at the moment."
He also expressed disappointment at Delhi's failure to eke out a draw.
"I am disappointed that we could not draw the match. We gave our best in the match."