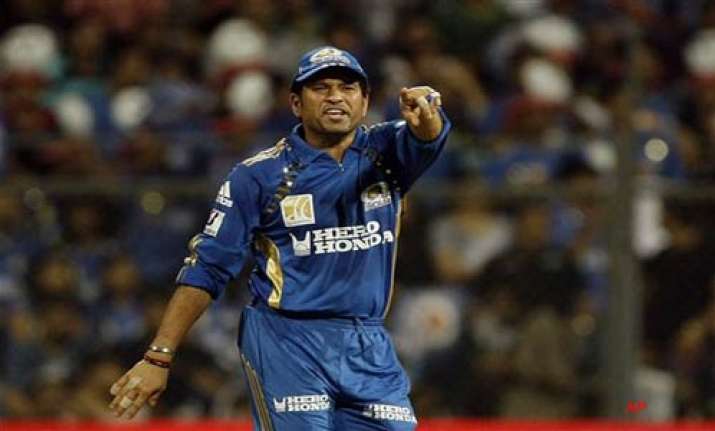 Mumbai, May 18: Indian batting maestro Sachin Tendulkar may leave for Munich, Germany on June 4 to get his aching shoulder treated, sources told India TV reporter Amit Shah.
 
Tendulkar as captain of IPL franchise Mumbai Indians will finish off his engagements in IPL4 on May 28. There is a felicitation planned for the World Cup winning team by the BCCI on May 31 after which Tendulkar may leave for Germany.
 
Tendulkar had a recurring shoulder problem way back in 2004, when he had to take cortisone injections to get relief. Though his expressions on the field  may belie  his shoulder ache, yet the fact remains that he is facing problems while batting and fielding, sources said.
 
Mumbai Indians physio Patrick, Nitin Patel ad trainer Ramji Srinivasan have been trying to give him relief, but to no avail.
 
Tendulkar will undergo homeopathic treatment in Munich, sources said. Several European footballers come to this clinic for treatment.
 
VVS Laxman had got his lower back ache treated at this very clinic in November 2010.
 
Tendulkar has to play nearly eleven Test matches this year involving England, West Indies and Australia. The  Caribbean tour begins  June 20 at Sabina Park and it will be followed by the tour to England.