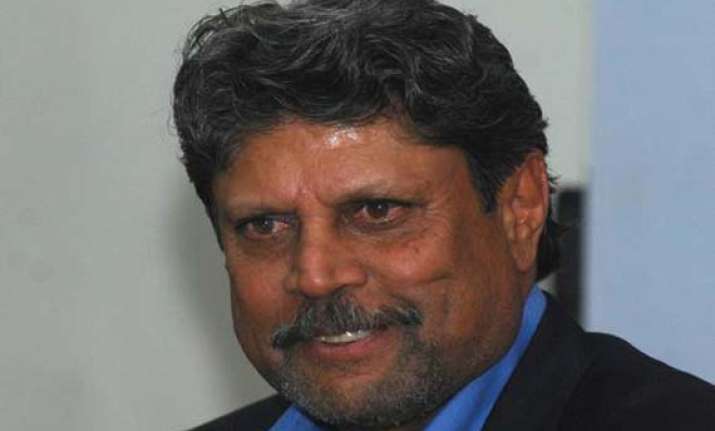 Guwahati, Nov 18:  Former India captain Kapil Dev today said Sachin Tendulkar is in good form and expressed a wish to see the batting maestro complete 30 years in international cricket.
"It is great that he (Sachin) has completed 23 years in international cricket. I wish him to complete 30 years. He is playing good," Kapil told reporters in reply to a query on Tendulkar's role in the Indian team.
The former India captain, who was in Guwahati for an interaction with students, parents and faculty members of Royal Global School, however, refused to give a direct answer on his earlier comments on ICC's day-night Test cricket formula.
"When the time comes for the Board (BCCI) to decide on the matter, then we can say something," said Kapil who had earlier objected the idea of having day—night Tests.
He said the retirement of Rahul Dravid and VVS Laxman would not hamper the performance of Team India in the Test format.
"When Sunil Gavaskar announced his retirement people thought our team would no longer survive. However, we evolved and youngsters came and slowly took over.
"Now we have players like Kohli and Pujara who are performing well. Youngsters will be there to replace people who retire," "he said.
Asked about conferring the Bharat Ratna to cricketers and other sportspersons, Kapil said, "Policy makers should be asked this question. However, if any sportsperson is granted such honours we will all definitely feel proud.
"All of us felt proud when Sachin was nominated to Rajya Sabha," he said.