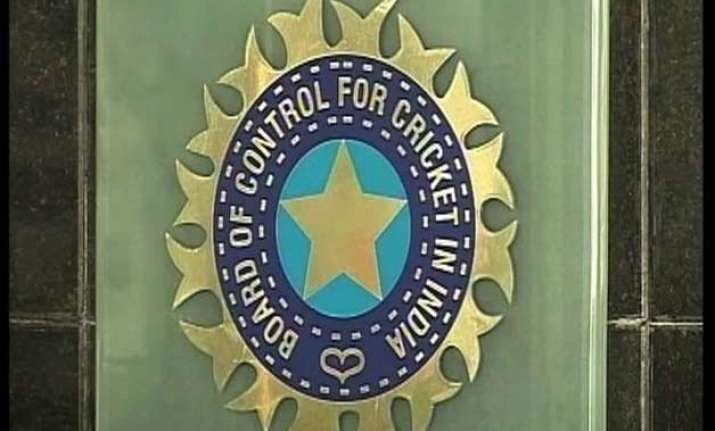 Mumbai: Income distribution to the players from the Cricket Board's coffers has taken a steep dip of Rs 38 crore in 2013-14 as compared to the previous fiscal because of a corresponding decrease in income from media rights.
"In the year under consideration the expenses on cricketing operations went down marginally from Rs 551 crore last year to Rs 516 crore in the current year. The provision for gross revenue share payable to the players has gone down from Rs 49 crore to Rs 11 crores in the current year. This is because of the lesser media rights income," BCCI treasurer Anirudh Chaudhry has said in the 2013-14 annual report.
According to Chaudhry, "The gross media rights income had gone down substantially from Rs 774 crore last year to Rs 419 crore in the current year. This is mainly because of lesser number of International matches at home."
The Board's annual gross receipts for the year ended March 31, 2014 from international tours were Rs 193 crore as against Rs 216 crore the previous year.
In contrast, gross receipts from the Indian Premier League T20 championship have jumped to Rs 1,194 crore in 2013-14 agianst Rs 892 crore last year.
"This is because the receipts from IPL media rights income have gone up from Rs 556 crore to Rs 844 crore and the franchisee consideration has gone up marginally from Rs 460 crore to Rs 502 crore," Chaudhry has said.
The BCCI earned substantially more from the Champions League T20 tournament too through its share of the rights income - pocketing Rs 327 crore this year as compared to Rs 279 crore last year.
The BCCI also got Rs 33 crore as its share of the International Cricket Council's distribution while earning higher interest income of Rs 120 crore as against Rs 85 crore last year.
"This is mainly because of better treasury operations in getting better-negotiated interest rates for the short term deposits and efficiency of operations," Chaudhry has noted.
The overall surplus of income over expenditure was Rs 526 crore as against Rs 319 crore in 2012-13, before any appropriation, Chaudhry states, adding in 2014-15 the budgeted surplus is estimated at Rs 391 crore.