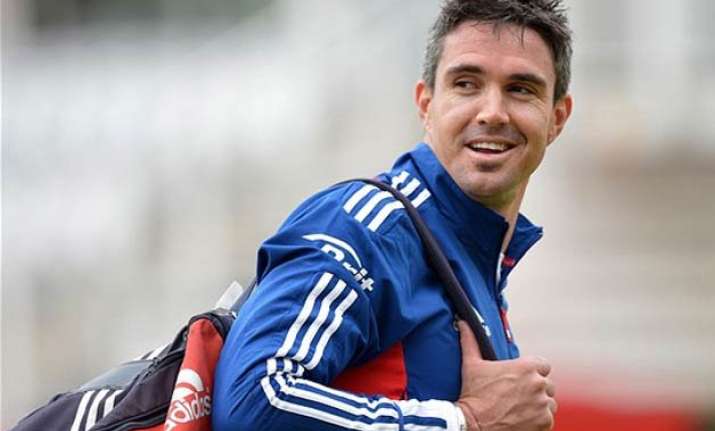 New Delhi: Discarded English batsman Kevin Pietersen might have lost all his chances of making a comeback but he is still targeting the cricket board with his suggestions on batting line-up of the national side.
After losing the first ODI against Australia in the tri-series, Pietersen took to the micro-blogging site twitter and asked England and Wales Cricket Board (ECB) to stick with the current batting line-up.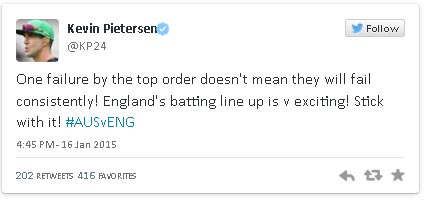 He termed England's line-up as exciting and said a failure doesn't mean they will fail consistently.
England lost to Australia in the tri-series opener by three wickets on Friday. The visitors started in a disastrous way, losing Ian Bell off the very first ball of the day, triggering the top order to collapse. At one point, they were 69 for five wickets.
However, the new captain Eoin Morgan stood firm and helped the innings with a timely 121. But their modest total of 234 runs was not enough. Aussie opener David Warner anchored the chase with a stroke-full 127 runs.
England's next encounter is against India on Tuesday, January 20.