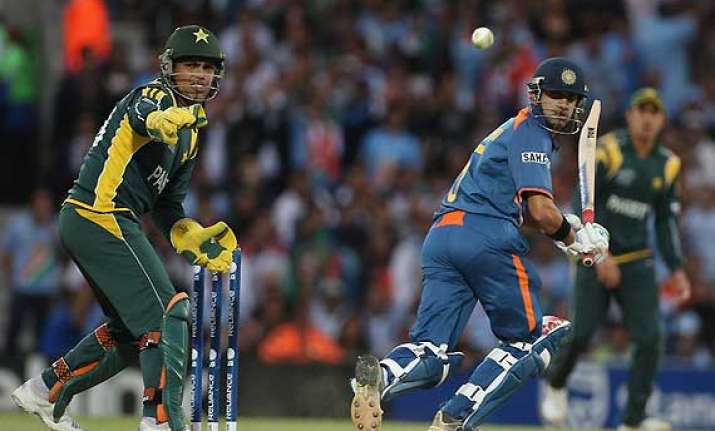 Islamabad, June 5: Pakistan Cricket Board chairman Zaka Ashraf expects to revive cricketing ties with India this year and is even willing to play against the arch-rivals at a neutral venue.
Ashraf says he had a "fruitful" meeting with officials from the Board of Control for Cricket in India last week when he watched the Indian Premier League final at Chennai.
"I think our (cricketing) relations will be revived very soon and people will hear the good news," Ashraf said.
Cricketing ties between Pakistan and India were suspended in 2008 after the terror attacks in Mumbai in which 166 people were killed, straining political relations between the countries.
Ashraf says he won't mind sending the Pakistan team to India or to a neutral venue.
Formalities of the bilateral series will be finalized during the ICC Annual Conference in Kuala Lumpur later this month.
"Nothing has been finalized as yet because India will come up with a proposal at Kuala Lumpur, but what I felt was that the series will be held this year," Ashraf said.
BCCI President Narainswamy Srinivasan also met Ashraf in New Delhi and promised him he will talk with other BCCI officials before finalizing an agreement with the PCB.
"He told me `just give us a little time, we will talk more on this in Kuala Lumpur after I talk with other BCCI officials,"' Ashraf said.
Last week the BCCI said that it will invite Pakistan's domestic Twenty20 champions Sialkot Stallions to this year's Champions League which might also open doors for Pakistan cricketers to compete in next year's
IPL
.