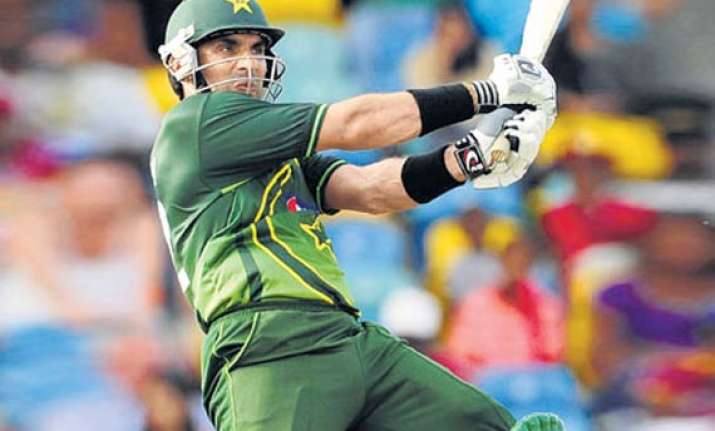 Belfast, Ireland, May 28: Pakistan are set to play a two-match one-day series against Ireland with Misbah-ul-Haq their fifth limited overs captain in three years.

Misbah was handed the captaincy last week following the sacking of Shahid Afridi, who, it was announced on Tuesday, is not traveling to Ireland due to his father's illness.

The weather could hardly be more different to that in the Caribbean the Pakistanis left barely 24 hours earlier before they arrived in Belfast here on Thursday amid cool, breezy conditions.

Meanwhile, the Stormont ground, the venue for both matches, on Saturday and Monday, was too wet Thursday to allow Ireland to train.

If Pakistan can adapt to the drop in temperatures and not think too longingly of home after more than a month away, they should have enough all-round strength to see off the leading Associate nation. But anything less than a fully committed performance could see them struggling.

Since Ireland knocked Pakistan out of the 2007 World Cup, they have gone from strength to strength, defeating England at this year's edition. And even one victory against Pakistan will consolidate their 10th place ranking in the ODI table, just four places behind the tourists.

Ireland coach Phil Simmons, the former West Indies all-rounder, is hoping for a similar surface to the one served up at Stormont for the ODIs against Bangladesh in July last year.

While Pakistan has a 15-man squad at their disposal, including the return of Umar Gul and Younis Khan, both rested for the five one-days in the Caribbean, Ireland will be without the injured Niall O'Brien and George Dockrell.