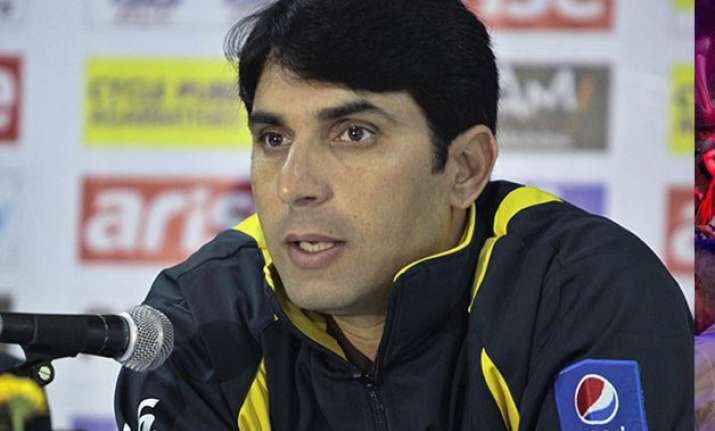 Dubai: Pakistan Test captain Misbah-ul Haq has said, it would be difficult for his team to play its matches during the World T20 Cup tournament in India, if the current political tension continues.
Speaking to APP, Misbah said: "It's always disappointing. It's not just about India-Pakistan; wherever it happens it is disappointing. I believe politics should be separated from sports. Otherwise it's really difficult for all nations that are playing the game and we all should play each other.
"When Australia didn't tour Bangladesh recently that was disappointing as well," Misbah added.
"As cricketers we want to play each other, and we don't want any sort of politics involved in this sport."
Pakistan have no intention of pulling out from the World T20 Cup tournament to be played in India. The tournament will be played at eight venues including Mumbai.
Misbah spoke of strong concerns about playing in India amid political tension.
"These are the big concerns," Misbah said, referring to the anti-Pakistan protests by Shiv Sena.
"Obviously when these sort of things happen, that really puts something in your mind. I don't know what is going to happen but obviously these are the big concerns.
"You don't want to restrict yourself not to play here and there. We really want to play everywhere and enjoy the game."
It may be recalled Pakistan women's team was forced to play their 2013 World Cup group matches in Cuttack, following threats from political activists in Mumbai.