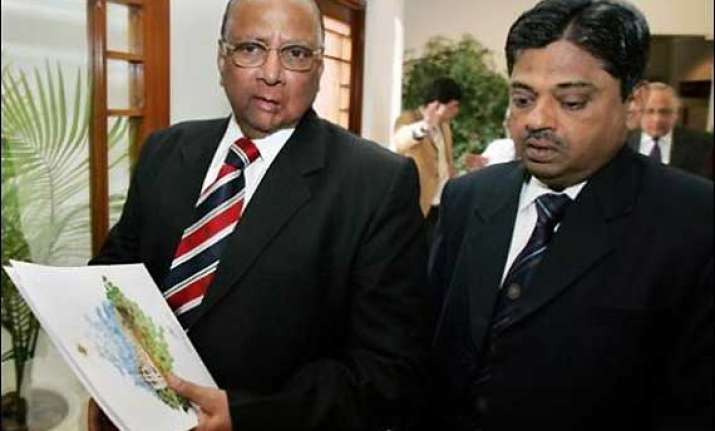 New Delhi, Jun 7: Unlike in the past, the sports ministry did not send the proforma applications and cicrular seeking names for Arjuna, and other important awards from the BCCI, reflecting the cold war that is raging between the two sides.
The ensuing result was that cricketers and cricket coaches do not figure in the list of nominees for the Arjuna or Droancharya award for the year 2011.  
The BCCI's claims that it has not received any circular or proforma from the government has been vindicated as the notice sent by the Ministry of Youth Affairs and Sports does not mention BCCI.
The circular dated January 23, 2012 and Circular No.4-2/2012-SP-IV states that the application format of the awards were sent to all the president and secretaries general of all the National Sports Federations (NSFs).  
BCCI is not an NSF in the list of sports ministry and that is specifically the reason why the cricket body never received the government circular.
However, BCCI CAO Ratnakar Shetty points out that they have always received the proforma and circular throughout the past decade despite not being an NSF body.  
Observers believe that ministry's attempt to bring BCCI under the RTI and country's richest sporting body's reluctance to do so has been primary reason for this classic case of miscommunication.