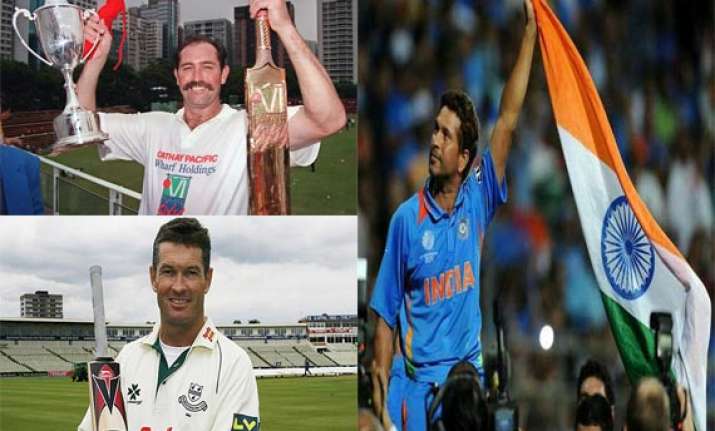 New Delhi: India's sports icon  Sachin Tendulkar has been creating records that are difficult for any cricketer to break in the near future. Sachin reached another milestone in his 25 years of cricketing career  when in a CLT20 semi final match against Trinidad & Tobago, he reached the milestone of 50,000 runs in all forms of cricket..
As the master blaster played 953 matches to reach this landmark,  you will be suprised to know there are 15 other batsmen ahead of Tendulkar.
Sachin Tendulkar stands at 16th position in the list of 50,000 run scorers.
Here is the list of top 16 batsmen who scored 50,000 runs or more in the history of  cricket: