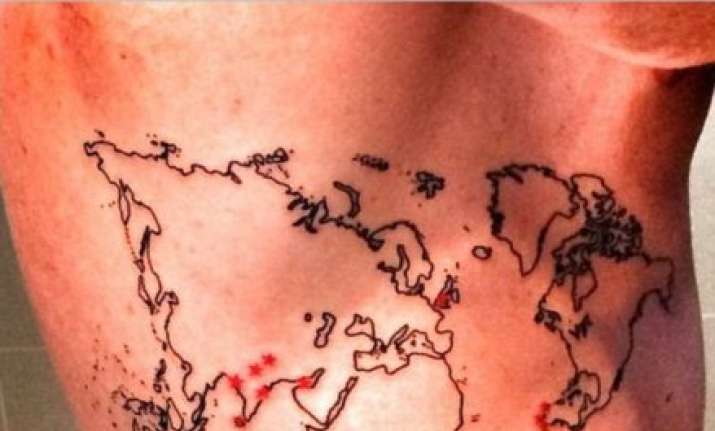 Kevin Pietersen is known for variety of tattoos inked on his body but this time the former England international cricketer has inked his body with a map of the world.
In a picture posted on his Instagram site, the South African-born batsman showed off his new ink, stretching from his chest around to his back.
The map, which Pietersen insists is not the wrong way around - 'just the reflection!' - has red stars on certain places around the globe... but what exactly do they signify?
Each mark represents a place that Pietersen has scored an international century for England - be it Test or ODI - including the United Kingdom, South Africa, Pakistan and Australia.
Another initial theory was that the stars marked locations in which Pietersen has played cricket, but a missing star in the Melbourne area dispelled that particular idea.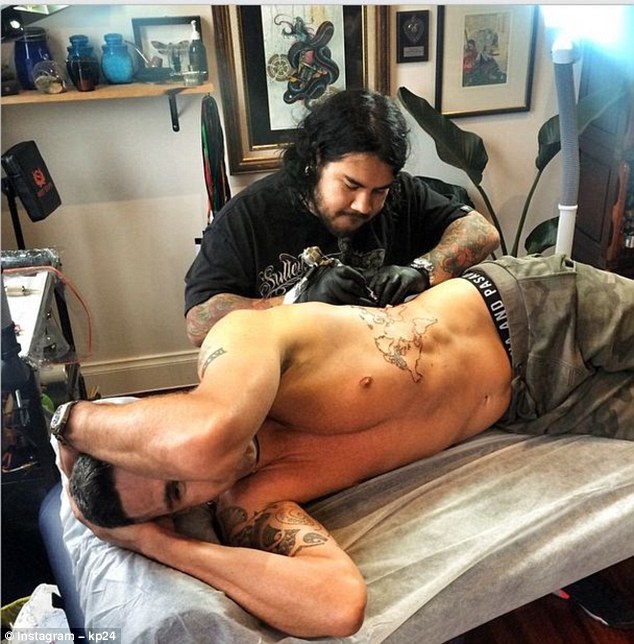 Indeed, Pietersen is currently plying his trade in southern Australia, in the Big Bash League for Melbourne Stars. There is a star in Adelaide, the location of Pietersen's England centuries in 2006 and 2010, but not in the far south of Melbourne.
Pietersen himself fuelled the speculation on Thursday morning when he tweeted: 'Work the stars out yourself on my last Instagram post!'
The batsman is currently averaging 39 runs across five innings in the Big Bash for the Stars, who sit fourth of eight in the standings.
And it appears Pietersen is enjoying his time down under, finding himself a 'superstar tattooist' in Melbourne.
In his autobiography, the 34-year-old was honest in his assessment of his tattoos, admitting that he 'overplayed his Englishness' in getting Three Lions inked on his shoulder. Lets hope he doesn't feel the same way about his new addition in years to come.