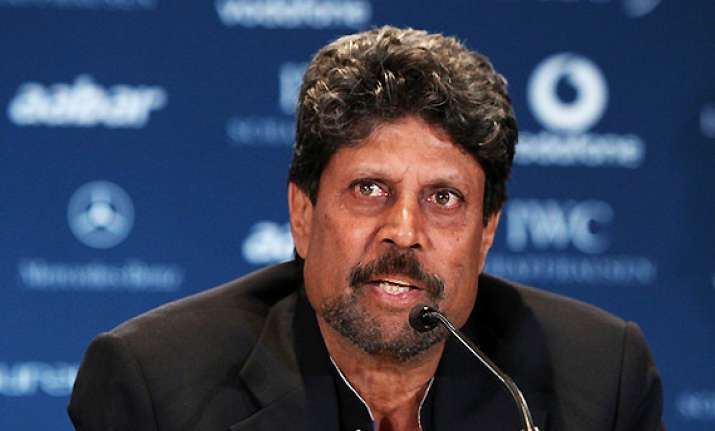 New Delhi, Feb 22: Amid reports of a rift within the Indian cricket team in Australia, former captain Kapil Dev today urged the BCCI to step in and sort out "difference of opinion" among players.

There has been intense speculation of dissensions within the team particularly after the controversial rotation policy was introduced for only three openers—Sachin Tendulkar, Virender Sehwag and Gautam Gambhir.

Dhoni later snubbed the fielding ability of the three seniors and said they were not played together because they were 'slow fielders'. But Sehwag added a new twist to the issue by saying the seniors were never told that fielding was an issue.

Gambhir had also taken a dig at his captain for not finishing matches early and taking it to the last over.

"The captain (Dhoni) may have a different opinion and normally his opinion is respected. I think the BCCI will have to step in and sort out the matter with the players for the good of the team and country," said Kapil at a cricket clinic for youngsters at the Australian High Commission here.

"I would not want it to call a rift within the team but would prefer to term it as difference of opinion. It's difficult to comment on the issue because we don't know what exactly happened there in Australia," Kapil said.

Asked further how a senior player like Sehwag could not have been told about the reason for the rotation policy among the openers, Kapil said, "Even the parents have different opinions and we should not play it up.

"The players will have to understand that they are carrying the reputation of the country. If there is a misunderstanding it should be sorted out. They are playing for the country," he added.

Kapil said that in his opinion Sachin Tendulkar should have retired from one-day cricket on a high after India won the World Cup last year, but it was upto the player to call it quit or not.