Follow us on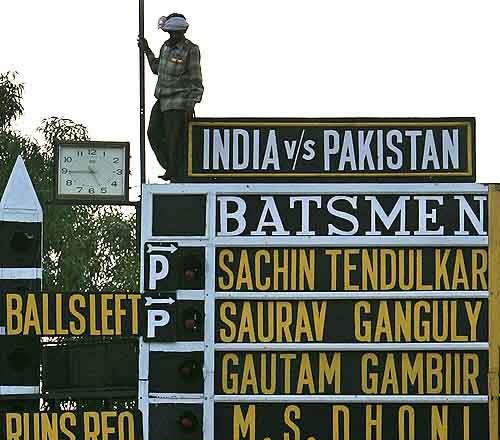 The world's largest manually operated scoreboard can be found at the Green Park Stadium in Kanpur. But not for much longer. Its long innings is coming to an end.
The scoreboard, which has been in use since 1958, will be operated for the last time during the first ODI between India and South Africa on Sunday.
Rajeev Shukla, Secretary of the Uttar Pradesh Cricket Association, has said that after this game Green Park will have an electronic scoreboard on par with stadiums around the world.
However, the manual scoreboard will not be disbanded. It will be retained as a heritage structure.
There were in fact two manual scoreboards here but only one of them is currently operational. The two scoreboards had around 135 pulleys which were operated by 35 people. The remaining one requires 15 people to operate.
There are also light indicators on the scoreboard in the form of red electric bulbs to show details like the batsman at the crease and the bowler in action.  
Green Park's official capacity is a little over 33,000 but a few thousand more usually squeeze into the stadium. They will be the lucky ones to see this historic scorecard in operation for the last time.